08 April 2019
Strengthening NATO's readiness through coalitions
Karlijn Jans
KARLIJN JANS: NATO is essentially the sum of its members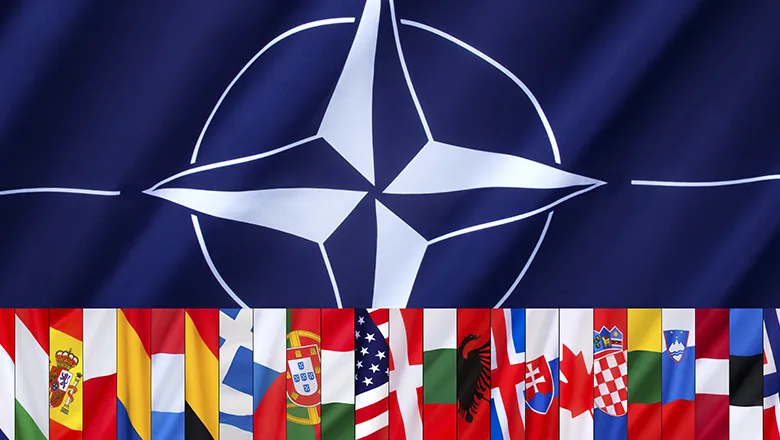 The illegal annexation of Crimea in 2014 and the increasing resurgence of Russia sparked NATO to take its defence posture and deterrence, and with that its readiness, more seriously. Since then the alliance has made great progress in adapting and increasing its level of readiness by, for example, prepositioning rotating Enhanced Forward Presence battlegroups and stepping up its frequency and level of joint exercises. Working on readiness, meaning the ability and willingness of nations to act, is crucial in dealing with complex security challenges. It is, however, important to recognise that there is no "NATO army". NATO is essentially the sum of its members. Besides enhanced readiness initiatives by NATO as an institution, smaller coalitions of NATO members have also been cooperating more closely. These smaller initiatives successfully serve to strengthen overall readiness and are improving the interoperability and effectiveness of NATO forces.
In March, Dutch Minister of Defence Ank Bijleveld addressed a high-level audience at Chatham House in London and underlined the effectiveness of working in smaller partnerships: "My country believes these coalitions can stimulate closer European defence cooperation. Small coalitions are more agile than bigger ones. They can be more experimental and thus pioneering in nature. And when they turn out to be successful, bigger coalitions can follow in their footsteps, and increase that success."
One of the more established examples of such close defence cooperation is between the German and Dutch army, comprising various integration initiatives, designed to enhance or complement existing and developing military capabilities. This cooperation led to reinforcing a Dutch mechanised brigade with German tanks and integrating it into a German tank division. In this way, the Netherlands has been able to maintain an armoured warfighting capability in the face of resource constraints.
Cooperation in limited partnerships or coalitions has often been borne out of pragmatic necessity, for efficiency or out of operational demand. NATO operations in the Balkans, Iraq and Afghanistan have forged small groupings of allies and partners, comfortable working together and with similar political appetites for military intervention. Initiatives have sought to preserve or replicate these high levels of cooperation and interoperability which have been developed over time. There is significant utility in these small coalitions. Like-minded partners often share strategic and regional interests and can be more agile in terms of political consensus and decision-making, let alone military deployment. They have the willingness and capability to act fast.
Working through small coalitions increases political agility and procedural readiness. Arriving at a political consensus between 29 countries takes time and effort. Close defence cooperation is underpinned by a mutual understanding of political intent, decision-making and authorisation; secure capital-to-capital communications; and familiarity established through political-level training and exercises. For the rule applies that the smaller the group the greater the agility. An example in the political and policy space is the Northern Group, where bigger NATO nations such as the UK, and smaller ones like the Netherlands, are working more closely to strengthen and align unified approaches to issues such as strategic communications, offensive cyber and military mobility. Another example is the French European Intervention Initiative (EI2), where one work strand sees France, the Netherlands and the UK working to improve situational awareness in the Caribbean where they all have overseas territories.
The ability to pull together effective coalitions of the willing relies on high levels of trust and mutual understanding in both political and military domains. The resilience of coalitions is founded on long standing cooperation, shared experience, mutual trust and complementary doctrines, tactics and procedures. An example is the UK-led Joint Expeditionary Force (JEF), formed around a group of allies who worked closely together on operations in Afghanistan. The British high readiness initiative seeks to preserve the familiarity of shared lessons learned and to build upon operationally proven interoperability as the Afghanistan commitment drew down and a contingency posture was re-established.
The JEF does not have standing forces assigned but utilises UK joint headquarters and coalition high readiness forces that have developed mutual trust and procedures by training and exercising together. Working in small coalitions can increase tactical and operational readiness and enhance performance when deployed. While the interoperability of air, sea and land forces is important and can only be developed through shared doctrine and by training together, the critical capability is C4I (Command, Control, Communications, Computers and Intelligence) interoperability.
This needs an established and well-oiled deployable headquarters, capable of commanding joint coalition forces and secure communications and information services networks that can provide high-capacity data and voice communications to all components, irrespective of nationality. Training and exercising the various components of a small group together is essential. Working together so closely improves technical and procedural readiness, and develops true interoperability between units and across components. An upcoming example is Exercise Baltic Protector 2019, where some 3,000 military personnel from all nine JEF nations will conduct maritime tactical exercises, amphibious drills, amphibious raiding practice, shore landings and naval manoeuvres in a joint-enabled environment.
Readiness and interoperability can be further enhanced by joint procurement of weapon systems or joint development of certain abilities. This leads to shared capabilities and enhanced familiarity between partner forces. EU initiatives such as the Permanent Structured Cooperation (PESCO) and the European Defence Fund (EDF) will allow small groups of member states to jointly (with financial incentives) develop and procure systems. For example, one PESCO project is geared towards military mobility, simplifying and standardising cross-border military transport procedures. Military mobility has been recognised by NATO as a prime aspect of readiness. It improves the ability to swiftly move forces across the European continent in times of peace – and tension. The project is led by the Netherlands but involves 19 other NATO members.
Defence cooperation by smaller coalitions should not be seen as a threat to NATO's institutional efforts to adapt to current security challenges. These coalitions of the willing improve overall readiness and NATO's ability to react with the "speed of relevance" as former US Defence Secretary Mattis put it. Whether groups major on developing regional understanding or shared doctrine, are based around more technical capability development, or on a more tactical and deployable construct, they all contribute to improving and strengthening NATO's readiness and coherence. In the words of the Dutch Defence Minister: "Small groups can take small steps, which over time can lead to giant steps by larger groups."
Karlijn Jans is a Defence Policy Advisor at the British Embassy in The Hague. Follow her on Twitter.
Views expressed in this article are the author's own and do not reflect those of HM Government. The author is grateful to colleagues for their insights and contributions.