24 April 2023
Student announced among finalists for top undergraduate award
A King's College London student was shortlisted as a finalist for a prestigious undergraduate award.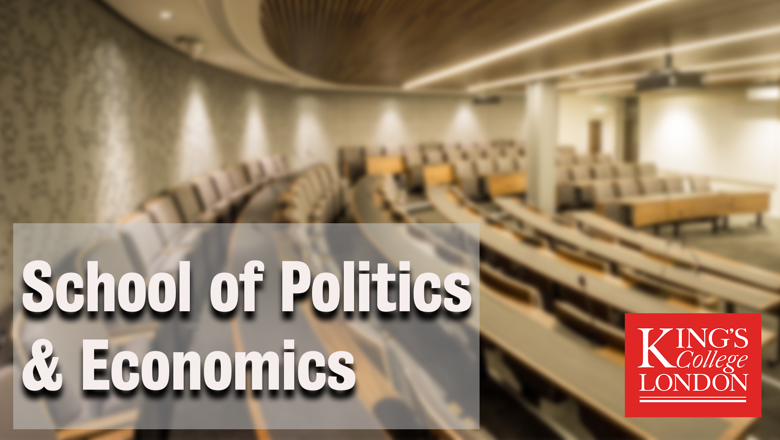 Nishorgo Mostofa was selected from among thousands of students across the UK as a finalist for the First Generation Undergraduate of the Year Award, which celebrates the students who are the first in their families to attend university.
The award was part of the annual targetjobs Undergraduate of the Year ceremony which recognises the nation's best and brightest university students.
"I was quite surprised to hear I had been shortlisted," said Nishorgo, a second-year undergraduate studying Philosophy, Politics and Economics.
"Everything I have been working on has been about closing the opportunity gap and making people aware of the opportunities available to them. I didn't think my work would be picked up on that much so I was so pleased to hear it had been recognised."
Nishorgo's efforts to improve social mobility through the King's Business Club received particular praise from judges. Nishorgo is the co-principal of King's Strategy with the business club and has worked on a programme to improve access to internship and other opportunities for students.
With colleagues, he developed a programme of coaching with a group of 12 students that has focussed on introducing them to the world of strategy consulting, improving their skills and preparing them for internships.
The training was then put to use as the students went on to take part in real consulting projects to gain practical work experience. Participants have gone on to secure internships at firms such as Deloitte, BlackRock, JP Morgan, and Mastercard.
Away from university, Nishorgo has also set up and manages his own business, Enlighten Learning, which offers private tutoring and aims to improve access to online education. The venture has proved successful and has allowed Nishorgo to part-fund his tuition at university.
In the long-term, Nishorgo would like to pursue a career in politics but he also has his sights set on developing and expanding his tutoring business, building on the success he has achieved so far.
Find out more about the 2023 awards here.