22 June 2020
Student awarded prestigious scholarship
Postgraduate student Pau Ruiz Guix has been handed a "once-in-a-lifetime" opportunity to further his studies after being offered a prestigious scholarship.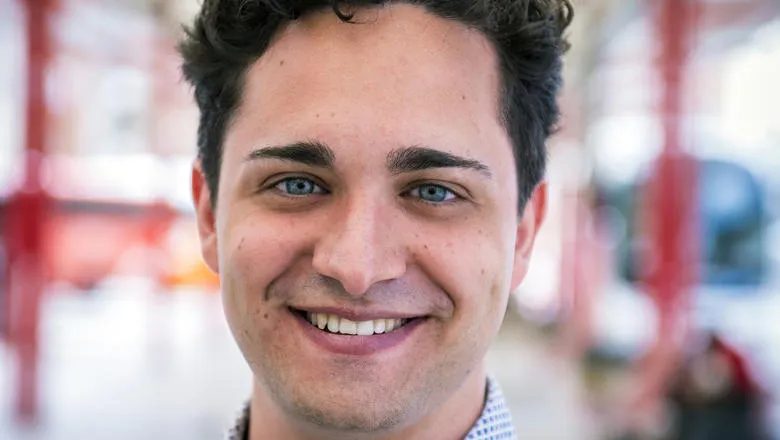 Pau Ruiz Guix
Pau, an MA European Studies student, has been selected for a Fulbright Scholarship which will see him go on to study a MSc in Foreign Service at Georgetown University, in Washington DC.
The Fulbright Scholarship was launched in 1946 and named after US Senator J William Fulbright. It was designed as a cultural exchange program to improve international relations.
Pau, a member of the Department of European and International Studies at King's, said: "Pursuing graduate education, and specifically pursuing it in the United States, had been a dream of mine since I spend a summer with an American family in 2014, and I knew I could only make it real with the financial support of a scholarship.
"This once-in-a-life time opportunity came like a breath of fresh air – I was walking home when the news opened a new world of possibilities, allowing me to continue devoting my time to knowledge, which is an absolute privilege."
As part of his scholarship, Pau will study how climate change, science and technology and the sovereignty diffusion of the nation state affect equality, development and peace in the particular context of the Asia-Pacific region.
In the future, Pau, who is currently back home in Spain after spending much of lockdown in London, hopes to pursue a career that will focus on EU-Asia connectivity and co-operation on sustainability and science and technology, ensuring foreign policy instruments and objectives are both aligned with the values of equality, development and peace and equipped for the future.
He added: "We're living through truly exceptional and tumultuous times, but despite the added challenges I've noticed as a student, I still find myself immensely privileged to be able to devote my time to learning, and to safely say all my loved ones are safe and sound.
"As students entering the labour market soon, we'll all have a role in defining the post corona world, making sure we address both the wounds this crisis has inflicted and the persistent inequalities that were already present in our system.
"I'd like to thank my family and the global studies community at Pompeu Fabra University, both of which have a special place in my heart and have been a central component in allowing me to pursue my dreams. To my global studies friends and professors and my family – a most sincere thank you."