15 March 2023
Student celebrates success at annual awards ceremony
A big idea for a mobile app that would allow people to get involved in a world of new sports at the touch of a button has picked up a host of awards at a competition run by King's College London.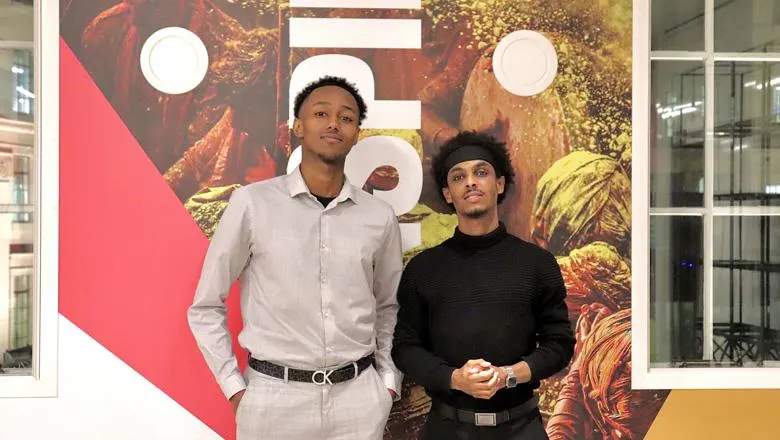 Ayani Mohamud and Yassin Ali. Picture: CONTRIBUTED
ARENA, pioneered by students Yassin Ali and Ayani Mohamud, aims to gamify sports by allowing people to access venues, teams, and like-minded players in their area through a smartphone app, taking the stress of organisation and payment out of the equation.
Yassin, who studies political economy in the School of Politics and Economics at King's, began work on the app with Ayani (Royal Holloway) in 2021 and though the friends went to different universities, they continued to develop the concept around their studies.
Earlier this month, the pair reached the finals of the 2023 Idea Factory competition, run by the King's Entrepreneurship Institute, and were invited to make a pitch and answer questions from a panel of expert judges.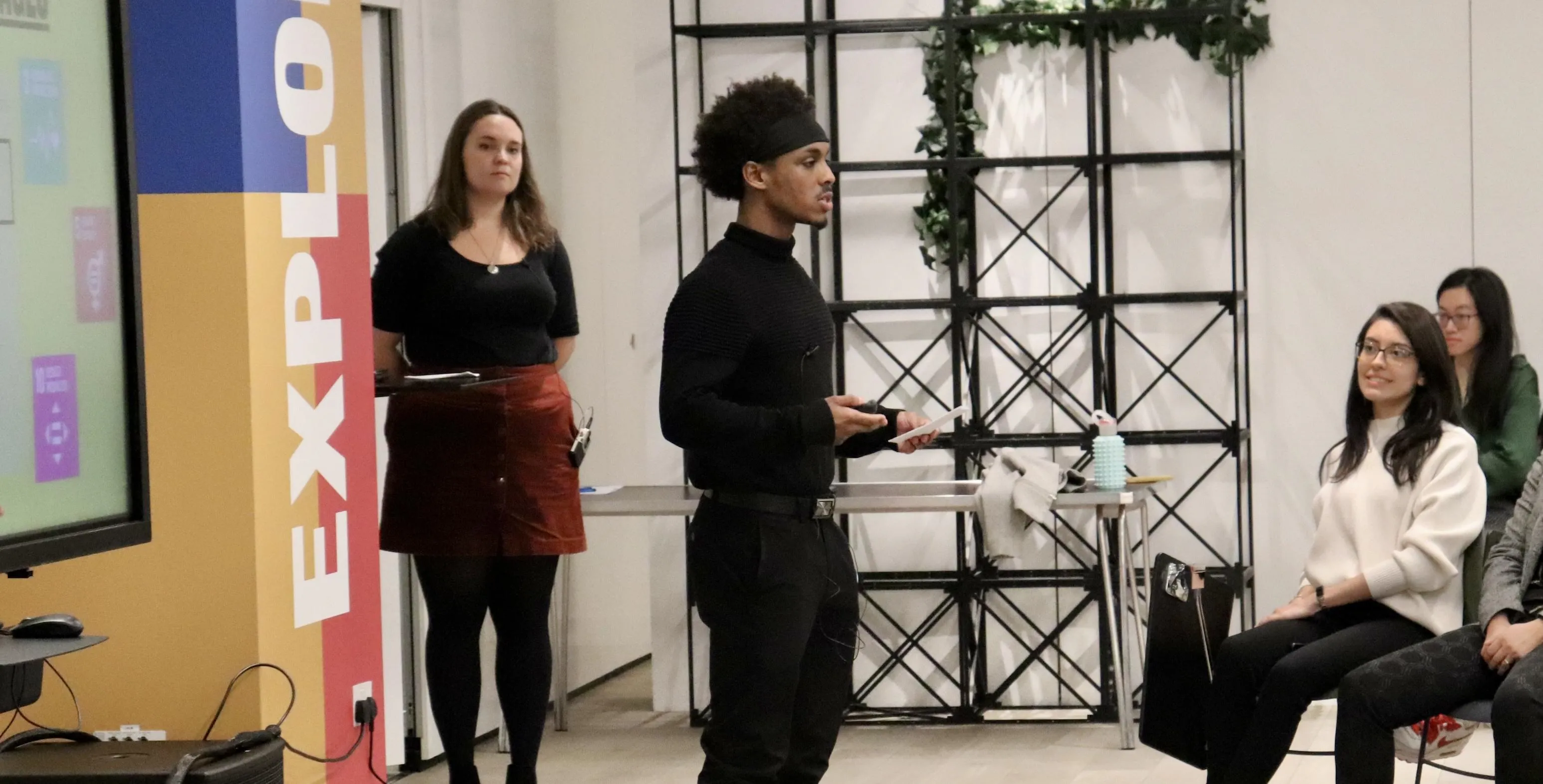 Yassin presents ARENA to the judging panel. Picture: CONTRIBUTED
The idea was so well received that Yassin and Ayani secured both one of four places in the Judges' Vote and the People's Choice Award. They received more than £3,000 in funding which will go towards the further development of the app.
Yassin said: "The Idea Factory experience was amazing and gave us the opportunity for personal development and growth. We're looking forward to continuing on our journey and building on what we have gained through this process."
And Ayani added: "We're so glad that we can start building our MVP and see our vision become a reality."
Some 10 finalists were invited to pitch for the chance to be crowned winners of this year's competition. A full house gathered in the Exchange, in Bush House, on 1 March to watch finalists pitch their innovative solutions to address problems across healthcare, law, food and community.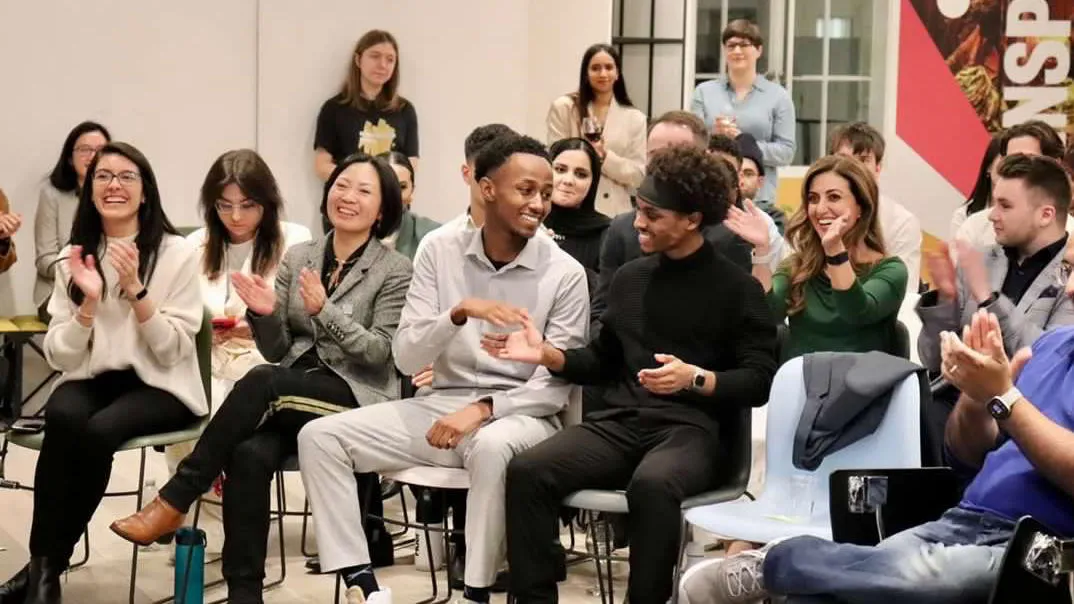 Ayani and Yassin are announced as winners of the People's Choice Award. Picture: CONTRIBUTED
Three-minute pitches were followed by questions from the judging panel, featuring: Dr Anna Rebmann (Lecturer in Social Entrepreneurship, King's Business School), Elif Sancak (VC Scout, Accelerator and Ex-founder), Farhan Lalji (Chief Value Adder at LTV Capital and Tech in Residence at the Entrepreneurship Institute) and Savitri Tan (Investor at Isomer Capital and Investor in Residence at the Entrepreneurship Institute).
Alongside funding to further develop their ideas, Yassin and Ayani will receive a 12-month support package, including mentoring by the institute's entrepreneurial skills and experts-in-residence.
Idea Factory is the Entrepreneurship Institute's flagship idea generation competition. Each year, we put the call out for the biggest, brightest and best ideas across the university and through a series of workshops, give our contestants the skills they need to make their ideas viable and scalable through entrepreneurial skills.
In preparation for the final, teams were invited to attend workshops to support idea validation and to develop their pitching skills.
You can find out more about the ARENA app here and more about the competition here.