03 April 2018
Student co-founds online community to support student nurses
An interview with Katy Sutherland, King's student and co-founder of the Student Nurse Project.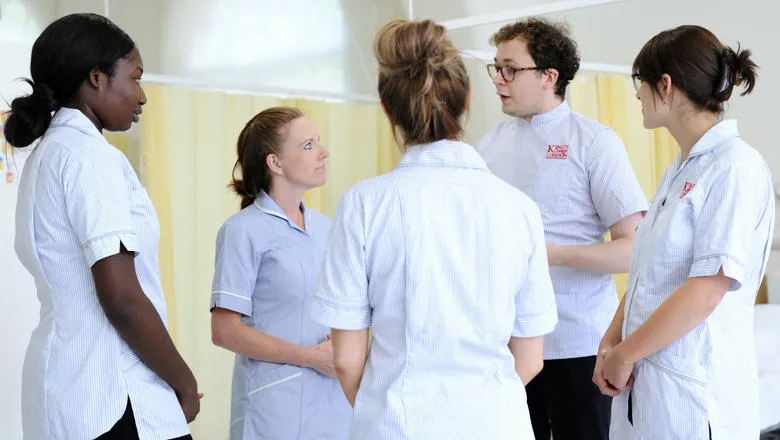 Katy Sutherland is a final year Postgraduate Diploma Adult Nursing student, and recently co-founded the Student Nurse Project, an online community encouraging student nurses to ask questions and engage in debate. We spoke to Katy about how she came to found the project and how she juggles it alongside her studies.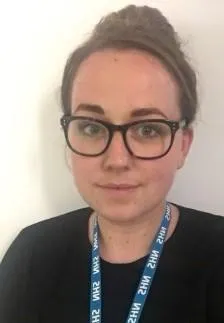 Tell us about the Student Nurse Project
The Student Nurse Project is an online student-led initiative. We (about 15 student nurses) have collaborated to create an online identity for our project, which aims to support and encourage fellow student nurses to explore questions they have about professional practice, studying or nursing in general. We also have newly qualified nurses as members of the project, which brings further brilliant insight.
We celebrate the brilliance of student nurses and aim to broadcast that brilliance and excellence in practice.
We publish weekly blogs and hold weekly Twitter chats for everyone to be involved with. We cover issues ranging from best practice to tricky situations we may face throughout our training, and also how to prepare for interviews and getting the most out of opportunities.  
We will be holding physical events in the future, student-led conference type events, but that's a little in the future yet.
What inspired you to do it?
I was approached through Twitter. A general message was sent out to see what people thought of the idea, and we all jumped on board pretty much immediately! The whole project has been realised through Twitter activity and visibility online. Social media for nursing students can seem really daunting because of rules and NMC regulations, but when used appropriately, it can be hugely influential and beneficial to your studies or practice.
I have spent a lot of my time throughout my training working on projects to improve both student experience and patient care. This project really appealed to me because it's a space for student nurses to find reassurance and confidence, as well as being directed to guidelines and helpful resources.
How does it fit into studying, has it helped your study?
With the main network we use being Twitter, this being on my phone makes it easy to keep up to date, and we (the founding team) communicate with each other on a daily (hourly!) basis. We all understand the pressures on student nurses, especially time pressures to balance placement / studies / everything else our lives consist of! So we work well together to delegate tasks, having discussed early on how to make the most our website and the schedule we run to.
It has also helped my studies and professional practice. The Student Nurse Project is a community, and anything I need from the team, whether it's advice or second opinions, they're there!
It's also been a great platform to find out info on particular areas of interest for my studies or on placement
What do you plan to do when you graduate? – will you keep the project running even though you are no longer a student?
Absolutely! Like I mentioned, we have NQNs involved too, which is really valuable for student nurses. So when I qualify (in less than six months!) I'll definitely still be involved.
How do people get involved?
Follow us on Twitter @StNurseProject or have a look at our website, or both.