16 March 2020
Student-led think tank ready to present report to government
A report compiled by students at King's College London is ready to be presented to the government.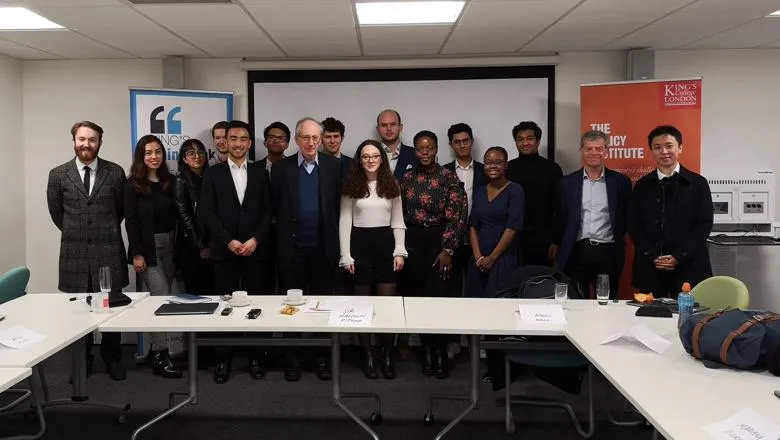 King's Think Tank members met in February.
Members of the King's Think Tank met with former foreign secretary Sir Malcolm Rifkind in February for a panel discussion on the theme of 'global Britain' and the future of British foreign policy.
The panel discussion saw the 15 students tackle topics such as the Commonwealth, cyber security, the European Union, the British Empire, and climate change, with Sir Malcolm - who served under Margaret Thatcher, John Major, and David Cameron - adding his insights.
The format of the discussion, which took place at the Policy Institute, followed the 'New Bletchley' model, which collects the top three ideas from each contributor as well as the main discussion points voiced by the group.
The ideas and key points from the discussion were then put into a short report which is now complete and ready to be distributed to government departments, public bodies, and think tanks.
In the report, the think tank, which is supported by the Department of Political Economy at King's, presented three 'key findings'.
The first finding called for the UK to establish a 'grand strategy' to ensure that the nation is able to fulfil its strategic objectives, both in the short and long-term.
The report called for the government to formulate the UK's position in the future of the Commonwealth of Nations. The report said that the relevance and potential of the 54-nation Commonwealth had "not been fully realised".
Lastly, the report said the UK should leverage its political capital in playing a leading role in guiding global governance on climate change and securing a greener future for the next generation.
Sifan Zheng, president of the King's Think Tank, said: "I'm grateful to those who attended on the day and helped put forward some excellent ideas, which we have refined and compiled into this report.
"Shaping policy is an area of particular interest to our members so the opportunity to present our findings to government ministers and civil servants was one we were excited about."
To find out more about King's Think Tank, log on to: https://kingsthinktank.com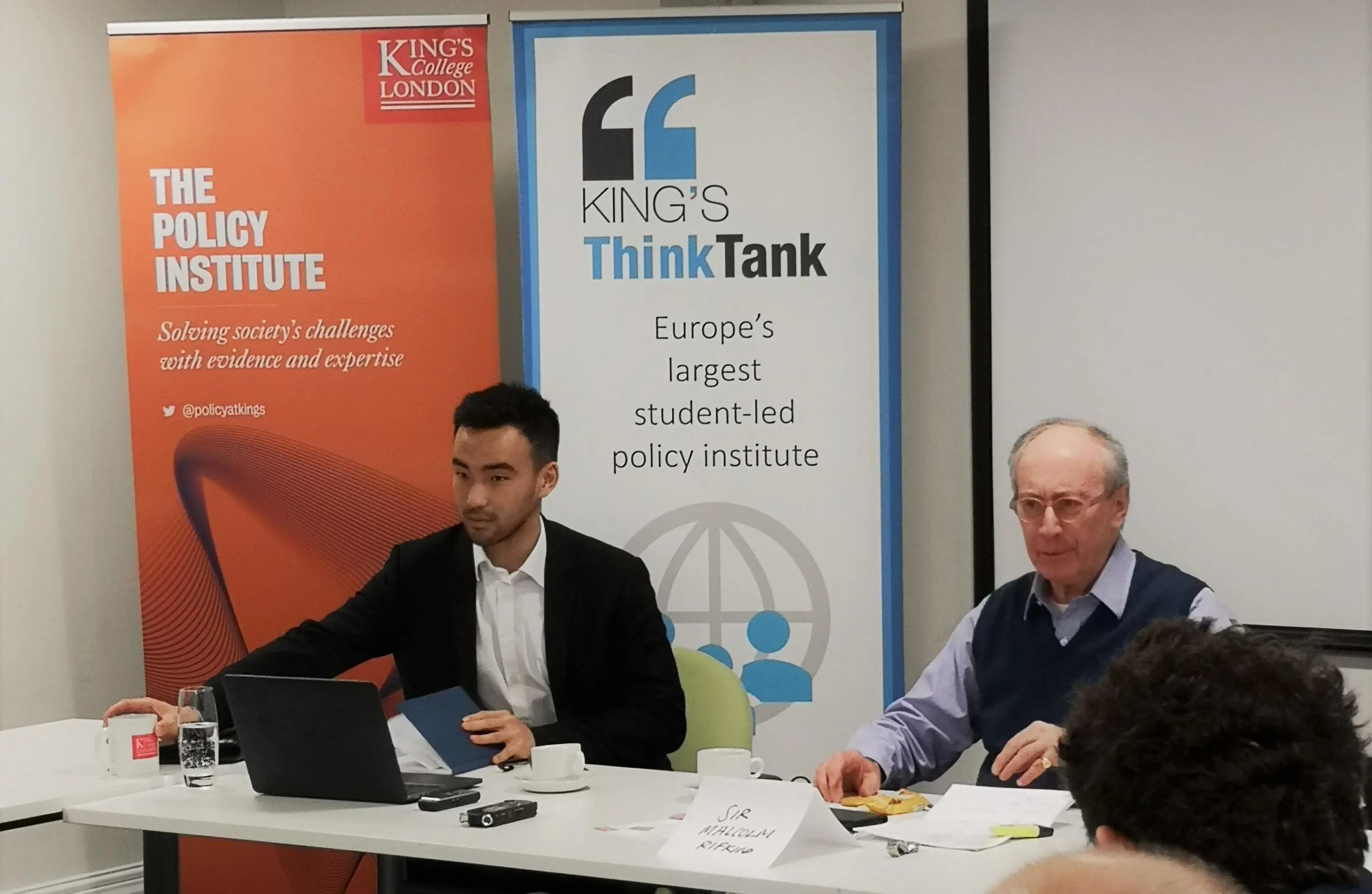 Sifan Zheng, King's Think Tank president, with Sir Malcolm Rifkind.