18 June 2021
The Student Opportunity Fund
Receive up to £1,000 to start a project or develop skills alongside your degree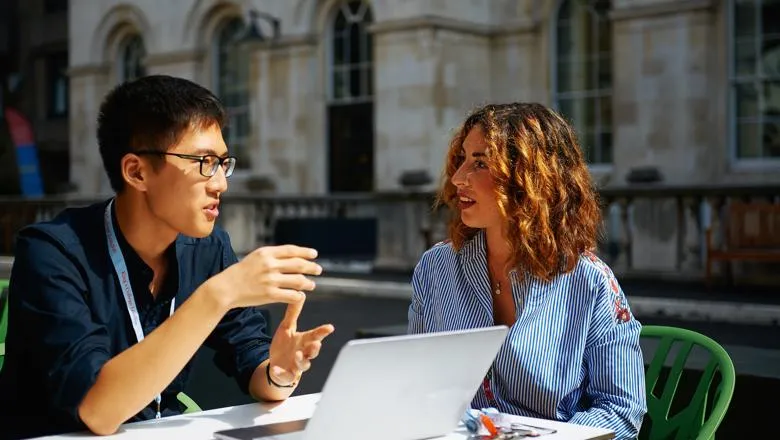 You could receive a grant to create that student publication you and your friends have been talking about, go to that conference that sounds helpful or start a course to develop your skills. And it's all thanks to the Student Opportunity Fund.
Applications now closed
Find out more and apply to the Student Opportunity Fund.
Applications close on 27 June 2021 at midnight.
PLEASE NOTE APPLICATIONS FOR THIS INTAKE HAVE NOW CLOSED. FOR OTHER APPLICATION DATES, PLEASE VISIT OUR KEATS PAGES HERE. 
The Student Opportunity Fund awards grants of up to £500 to individuals and up to £1000 to groups of students. Made possible by the generosity of our alumni, the Fund gives you the chance to take part in projects or initiatives that could boost your career and study aspirations. 
All undergraduate and taught postgraduate students can apply.
We particularly welcome applications from students from backgrounds underrepresented at King's. We have ringfenced 20% of the funding specifically for Black students, including from Black African, Black Caribbean, Black Other and Black Mixed backgrounds, to address the specific disadvantages faced by some students.
In the past, students have used the Student Opportunity Fund to attend courses or summer schools, present at conferences or take part in internships, volunteering and research projects.
We particularly welcome projects which promote of race equality and inclusion in the workplace.
Sometimes all the best ideas need is a bit support get off the ground. Why not give it a go?
Find out more about the Student Opportunity Fund and pick up some tips for your application.
Applications close on Sunday 27 June 2021 at midnight.