27 October 2017
Student success at Huawei Seeds for the Future programme
This summer, one of our students from the Department of Informatics travelled across continents to take part in the Huawei's Seeds for the Future programme in China. Huawei is an international telecommunications company based in China. The programme between China and the UK started in 2011 and has rapidly expanded, giving students the chance to study leading information and communication technologies and engage in cultural exchanges in both Beijing and Shenzhen.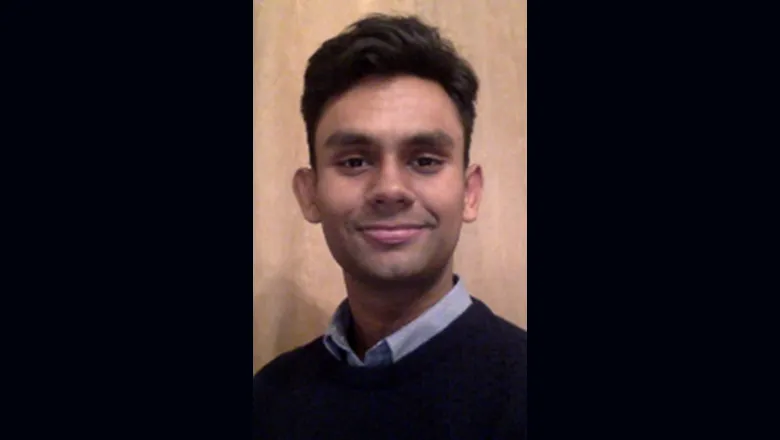 Nalintha Wijesinghe
Nalintha Wijesinghe, a fourth year student, had the opportunity to learn Mandarin at Beijing Language & Culture University during the programme and to work alongside Chinese students. He told us that as well as learning a new language, he has developed his cross-cultural communication skills and has met students from various UK and Chinese universities, making new friends and connections.
Cultural and historical trips were organised as part of the programme including visits to the Great Wall, the Forbidden City and Hong Kong.
Participants visited technology firms like Microsoft, Tencent (developers of Weibo and WeChat) and smaller start-ups, as well as participating in networking and ICT training at Huawei's headquarters. Nalintha explained that he has gained an understanding of technology and telecommunications and of Huawei as a company. In addition, Nalintha had the chance to expand his career network by meeting employers in China alongside enhancing his knowledge and understanding of opportunities for future work in China.
Nalintha said 'I had the opportunity to make new friends, learn a new language and experience a new culture. I've experienced what it's like to work in a top technology company in China and even got to do some networking with small and large employers. Every single expense for the programme was paid for, it was organised superbly and it was truly unforgettable. I will go back to university with a new perspective, greater confidence and a better idea of what I want to achieve in my future'.
Philip Candice, Director of Public Policy and project leader of Seeds for the Future in Huawei UK, said: 'Nalintha from KCL participated on Huawei's Seeds for the Future programme in China this year. While in China, Nalintha proved to be a good ambassador for KCL, for Huawei and the UK. Based on his performance I hope to see many more students from KCL participate in our programme in future years.'