20 July 2022
Student success celebrated at department awards
Outstanding students in the Department of Political Economy have been recognised for their efforts.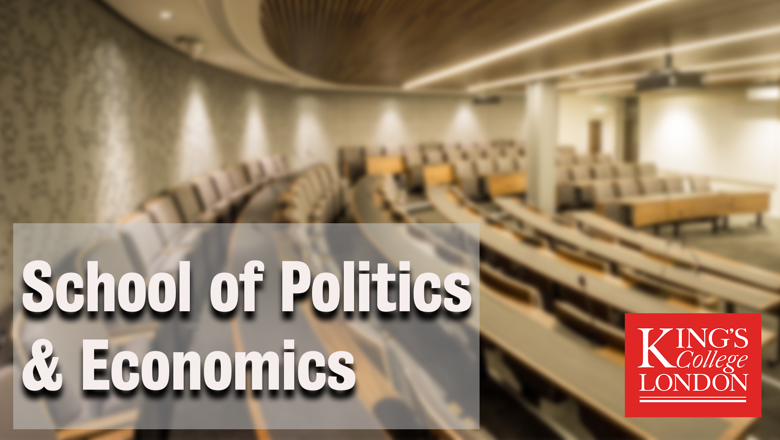 Outstanding students in the department have been recognised.
The department honours its top students from all year groups at an annual ceremony which recognises those who have scored highly in their programmes or distinguished themselves during the course of their studies at King's.
This year, a group of 14 students from the department were chosen for honours, with a further two put forward for prizes at faculty level, the winners of which will be announced at a later date.
PRIZES
Best dissertation
Carlotta Denkmann
Thomas Safar 
Politics Year 1
Stephanie Cunha
Politics Year 2
Augustin Agabriel
Politics Year 3
Thomas Wittmann
Thomas Miller 
Political Economy Year 1
Clara Goilav
Political Economy Year 2
Alonso Carrera Sharayeva
Political Economy Year 3
Johannes Boch
PPE Year 1
Quince Pan Yanqi
PPE Year 2
Leif Bonninger
Yishun Zhu
PPE Year 3
Jana Konle
BSc Economics Year 1
Pavla Petrova
BSc Economics Year 2
Jelena Milovic
BSc Economics Year 3
David Cueva
Oskar Pulkkinen
FACULTY PRIZES
Jelf Medal Award
A medal is awarded to one student from each faculty who, in the view of the principal, has most distinguished themselves during their undergraduate programme. One member of staff must be prepared to nominate the student in a supporting statement.
Nominated: Erona Tasholli
Florence Hughes Award
The Florence Hughes award is given to the highest scoring graduating female in the department in the second year of her degree.
Nominated: Carlotta Denkmann