28 April 2022
Students among winners of university civic challenge
Students from the School of Politics and Economics (SPE) were among the winners at this year's King's Civic Challenge.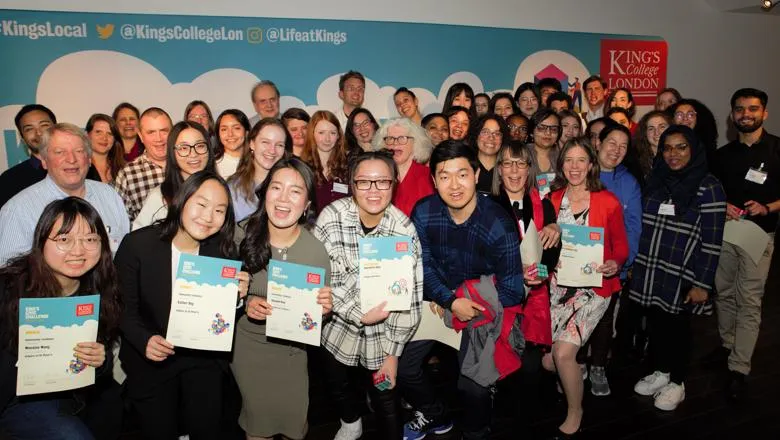 The King's Civic Challenge took place on 27 April.
Eight projects co-created with partners from the London boroughs of Lambeth, Southwark and Westminster won funding to deliver positive change in King's local communities.
Creating a portable cultural space, helping young people access allied healthcare professions and organising community cook-offs were some of the proposals that were awarded funding, with eight students from the SPE community among the successful project teams.
The winning projects have each received £5,000, as well as an evaluation package and ongoing coaching to help make their projects more impactful.
King's students, staff and community partners came together at Science Gallery London for the King's Civic Challenge Grand Final which took place on 27 April.
Responding to issues that were identified by the community partners themselves, King's Civic Challenge invited participants to work together to develop collaborative and creative solutions to some of the issues facing communities in Lambeth, Southwark and Westminster.
The groups had been working on their proposals since December 2021, supported by a coach from King's alumni community, alongside a programme of workshops and training. Teams submitted written proposals and video pitches in early April and a panel of judges selected the winning teams.
This year, four Civic Challenge awards aligned with the priorities: health and wellbeing, education and attainment, business and enterprise and community resilience. Three additional prizes were awarded to projects for art, science and health, multiple perspectives and the UN Sustainable Development Goals.
The winners from SPE
Afsana Ali (Economics BSc) Inspire
Ayushi Meena (MA Public Policy) Inspire
Cristian Escudero (Political Economy MA) Clear Community Web
Esther Talbourdet (Political Economy BA/BSc) Inspire
Isaac Farnbank (Politics BSc/BA) The Elephant Group
Joe Keane (MA Public Policy) Carers' Hub
Maissa Abidi (Politics BA) Housing for Women
Megan Widjaja (Political Economy) Housing for Women
Emin Deniz Baskaya (BSc Economics) RJ4ALL
Read more...
Find out more about the winning projects here.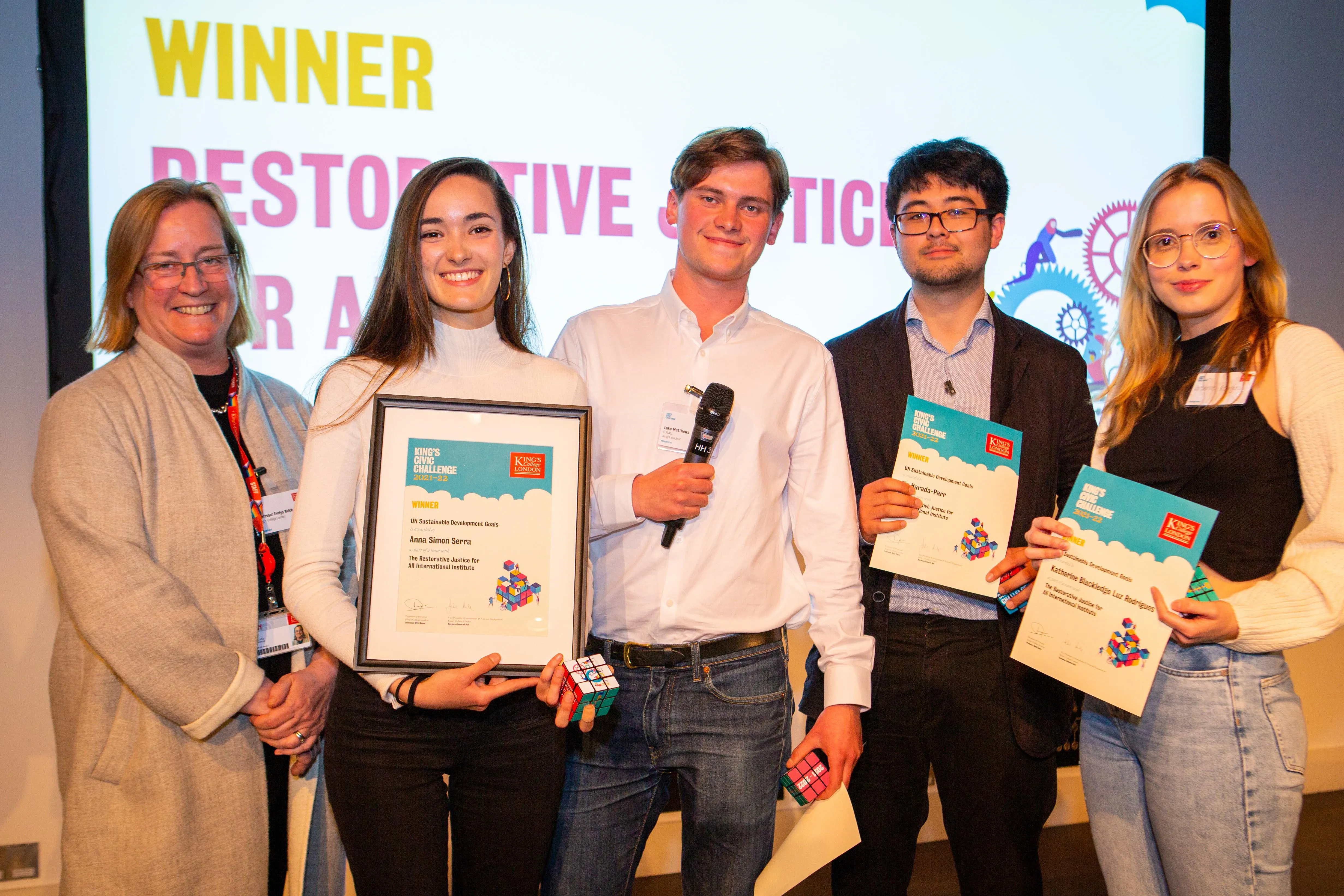 The Restorative Justice for All International Institute