19 February 2020
Students debate the big issues at sustainability event
Global sustainability and the future of the planet were in focus for an event hosted by student groups at King's College London.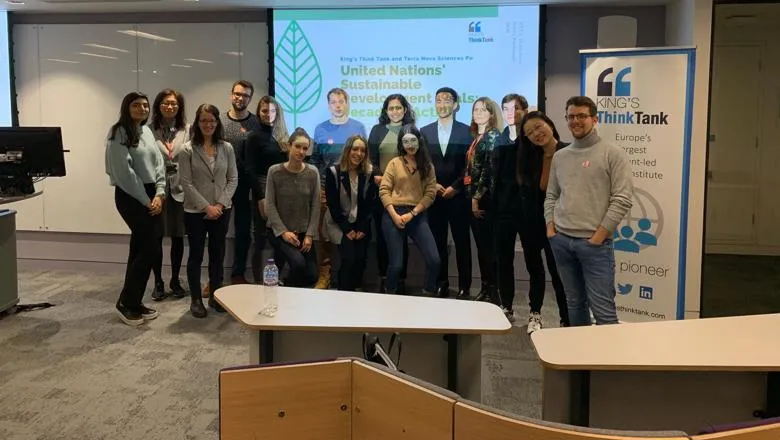 The United Nations' Sustainable Development Goals: Decade of Action event
Members of King's Think Tank joined with their contemporaries from Terra Nova Sciences Po – a Paris-based think tank – to host United Nations' Sustainable Development Goals: Decade of Action on Saturday, in Bush House.
The day-long event saw four keynote speakers talk about the broad development goals and how they might be achieved, with separate smaller workshops also taking place.
All UN members signed up to the institution's 2030 Agenda for Sustainable Development in 2015, providing nations with 17 goals as part of a plan for global partnership. Among the goals are ambitions to end poverty and hunger, achieve gender equality, and build sustainable cities and communities.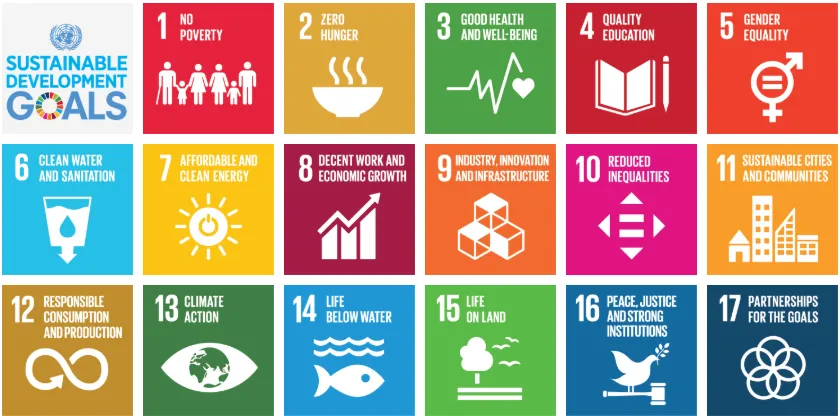 The UN's 17 Sustainable Development Goals
Sifan Zheng, president of King's Think Tank, which is supported by the Department of Political Economy, said: "It was a great day and interesting to hear different perspectives on what people think are the most important issues and how they can be tackled by governments and private businesses."
The speakers included Professor Sir Andrew Haines, from the London School of Hygiene and Tropical Medicine; Peter Newborne, from the Overseas Development Institute; and Dr Karlygash Kuralbayeva, lecturer in economics at King's College London.
Dr Kuralbayeva, from the Department of Political Economy at King's, said: "It was a pleasure to be invited to speak at the event and to be part of the discussion and debate led by the students and supported by academics and other leaders in the field of sustainability."
In this story