26 February 2020
Students enjoy insight into inner workings of European Union
Students were given a unique insight into the workings of the European Union during a visit to Brussels this month.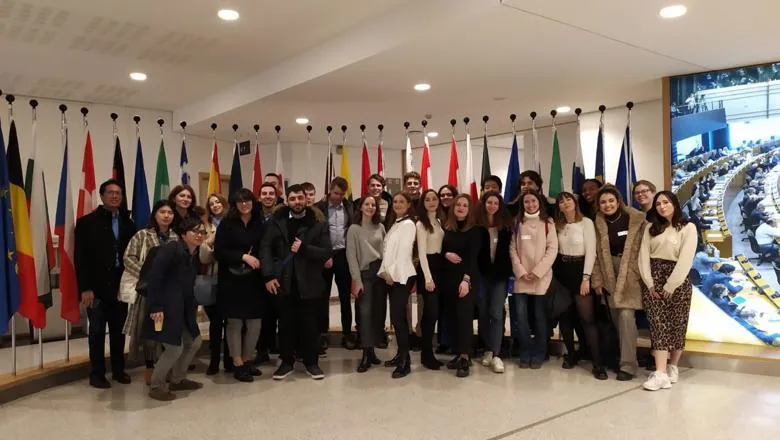 ESKA students at the EU in Brussels.
A group of 29 students from the European Studies King's Association (ESKA) enjoyed a tour of the institutions of the European Union during a five-day trip to the Belgian capital, including the European Commission, the parliament, and council.
They were even given a tour of the European Council chamber shortly before heads of government from the 27 EU member states met.
Noemi Amelynck, vice president of ESKA, said: "We went to Brussels with a pretty solid knowledge of the EU but it is different seeing it in practice and actually learning about it while there. It was also nice to hear about what people in the EU think about Brexit, from a different perspective."
As well as visiting the EU institutions, the students had the chance to speak to Danish MEP Peter Koford, a member of the Identity and Democracy grouping, and paid a visit to the UK Mission to the EU – which lobbies on behalf of the British government.
They also took part in networking sessions, where they welcomed members of staff from the EU.
Jean-Aymeric Gasc, president of ESKA, added: "It was a great trip, we've only had positive feedback. I particularly enjoyed the European Council because we were able to go inside the meeting room before all the heads of state came in, it was amazing."
Victor Ma, ESKA treasurer, said the trip had given him valuable insight into the work that goes on behind the scenes at the EU, an area he is interested in pursuing after he has completed his studies at King's.
ESKA, which is made up of students studying in the Department of European and International Studies, is hoping to host the trip again next year. For more information about the group, search for ESKA on Facebook.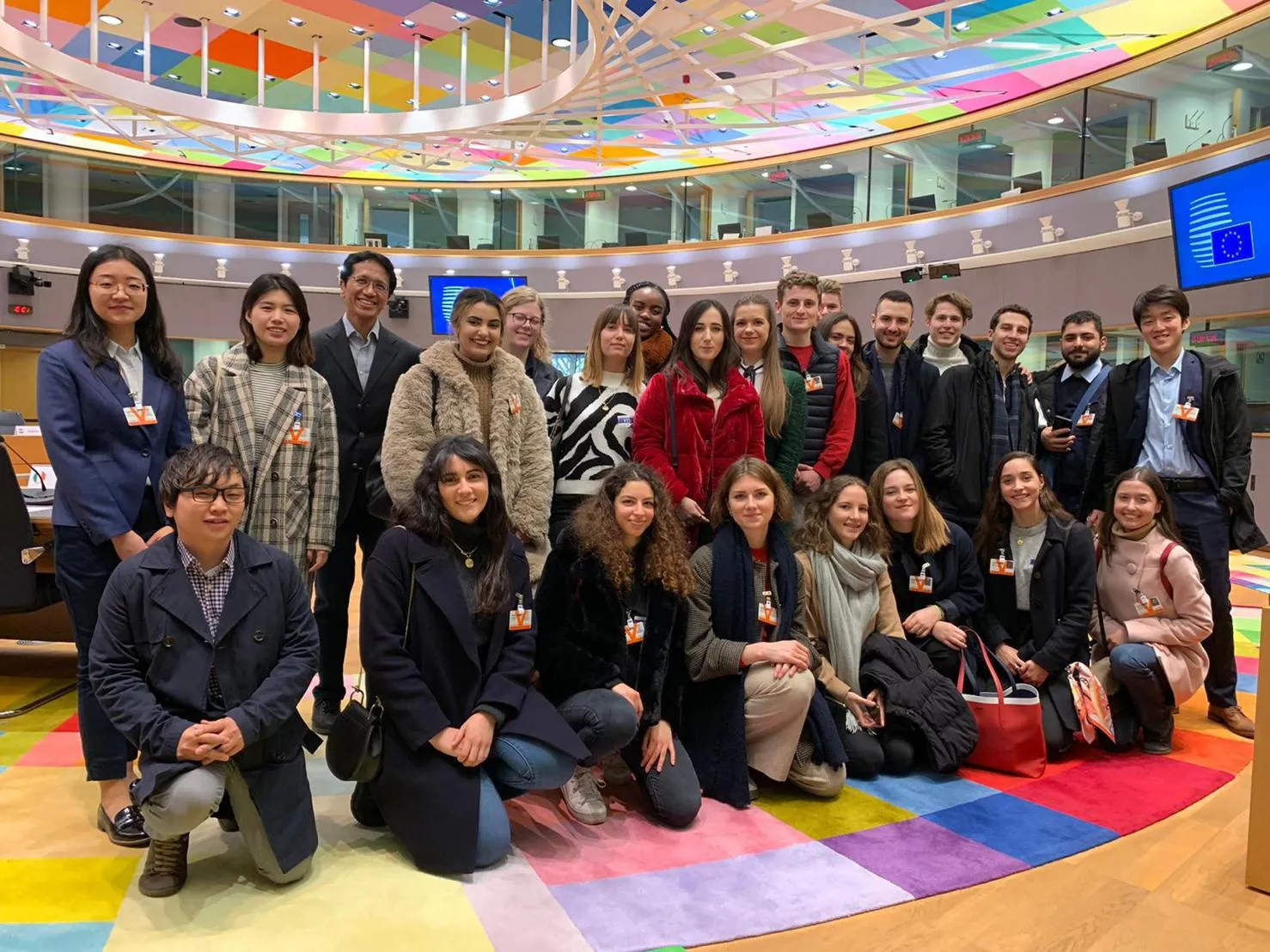 ESKA students enjoyed a trip to the EU in Brussels