03 November 2023
Students go behind the scenes at European Union
Students were given unique insights into the workings of the European Union during a visit to Brussels.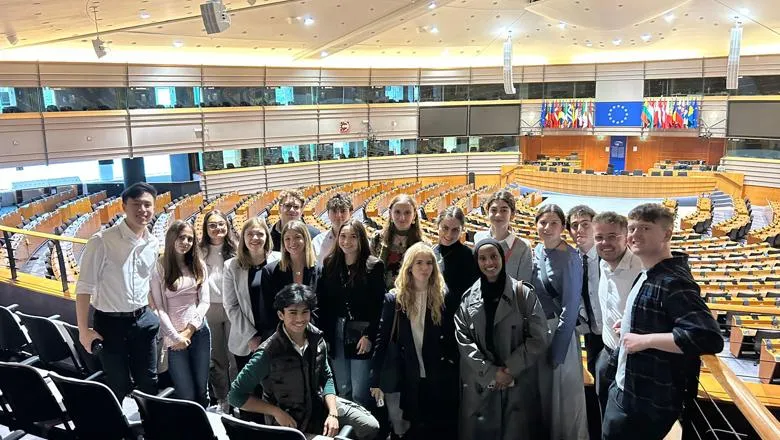 Members of the KCL Politics Society enjoyed a tour of the European Parliament, met an MEP and visited the UK Mission to the EU during a three-day tour of the Belgian capital in October.
The students also had time to tour the city itself, sampling the best of local food and drink, alongside their visits to some of the key institutions associated with the EU.
A society spokesperson said: "We are incredibly grateful to each of our speakers, tour guides, alumni, and MEPs, for providing all of us with a behind-the-scenes look at what each and every one of these roles and institutions entails.
"Likewise, we are incredibly grateful to the School of Politics and Economics for making our entire trip possible and providing all 25 of us with a life-changing experience."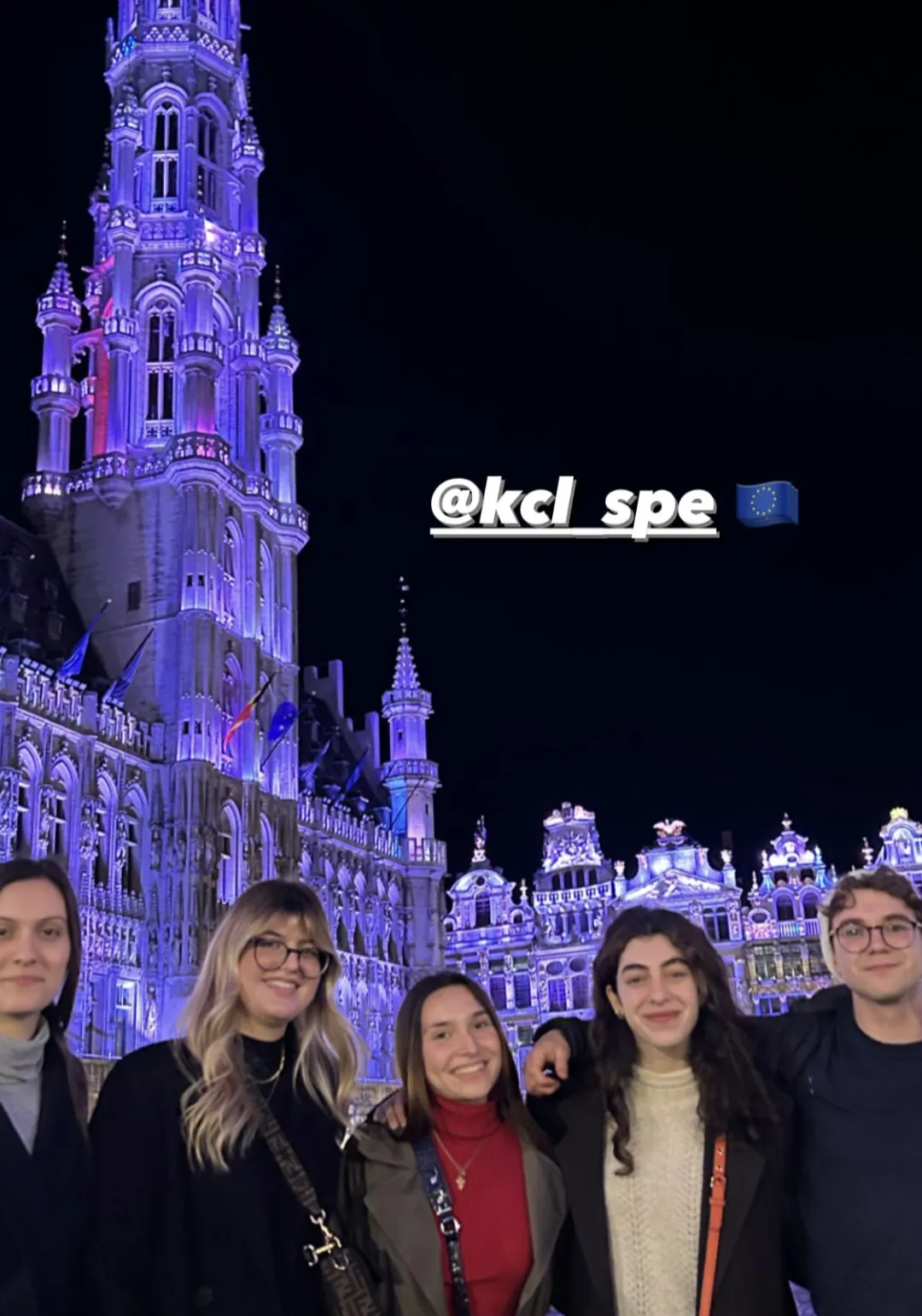 During the trip, the group toured the European Parliament and were joined by MEP Nicolae Ștefănuță, who talked about his role and responsibilities, as well as his career path and current projects.
The group was also joined by King's alumni Aurore Raoux, Eva Strnadova, and Eléonore Buffet Heuser, who spoke about their working lives as well as their journeys from higher education into the working world.

On their last day in Belgium, the group visited the UK Mission to the EU and were treated to an afternoon tea within the UK residence. Students networked with some of the UK Mission's officials before a panel event was held to discuss career opportunities and offer insights into working in and around the EU.