15 December 2022
Students go behind the scenes at Premier League football club
A visit to the state-of-the-art Tottenham Hotspur Stadium offered students a glimpse of life behind the scenes at a Premier League club.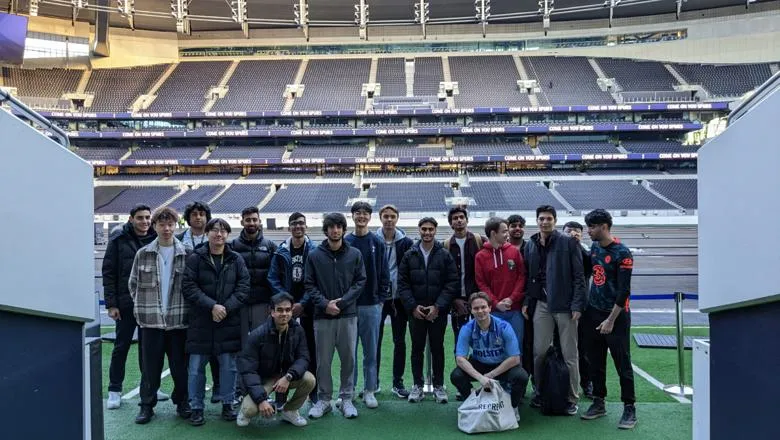 Students at Tottenham Hotspur Stadium. Picture: SPE
A group of more than 20 students from across the School of Politics and Economics made the trip to White Hart Lane on 7 December for a guided tour of the new £1billion stadium, which was only finished and opened to the public in 2019.
The students were able to tour the executive suites, the first-team changing rooms, stands, media facilities and NFL spaces, as well as enjoying a visit through the player's tunnel down to the pitch.
After the tour, Oliver Bethall, the club's head of partnerships, hosted a talk about his role and the club, and took questions from students too.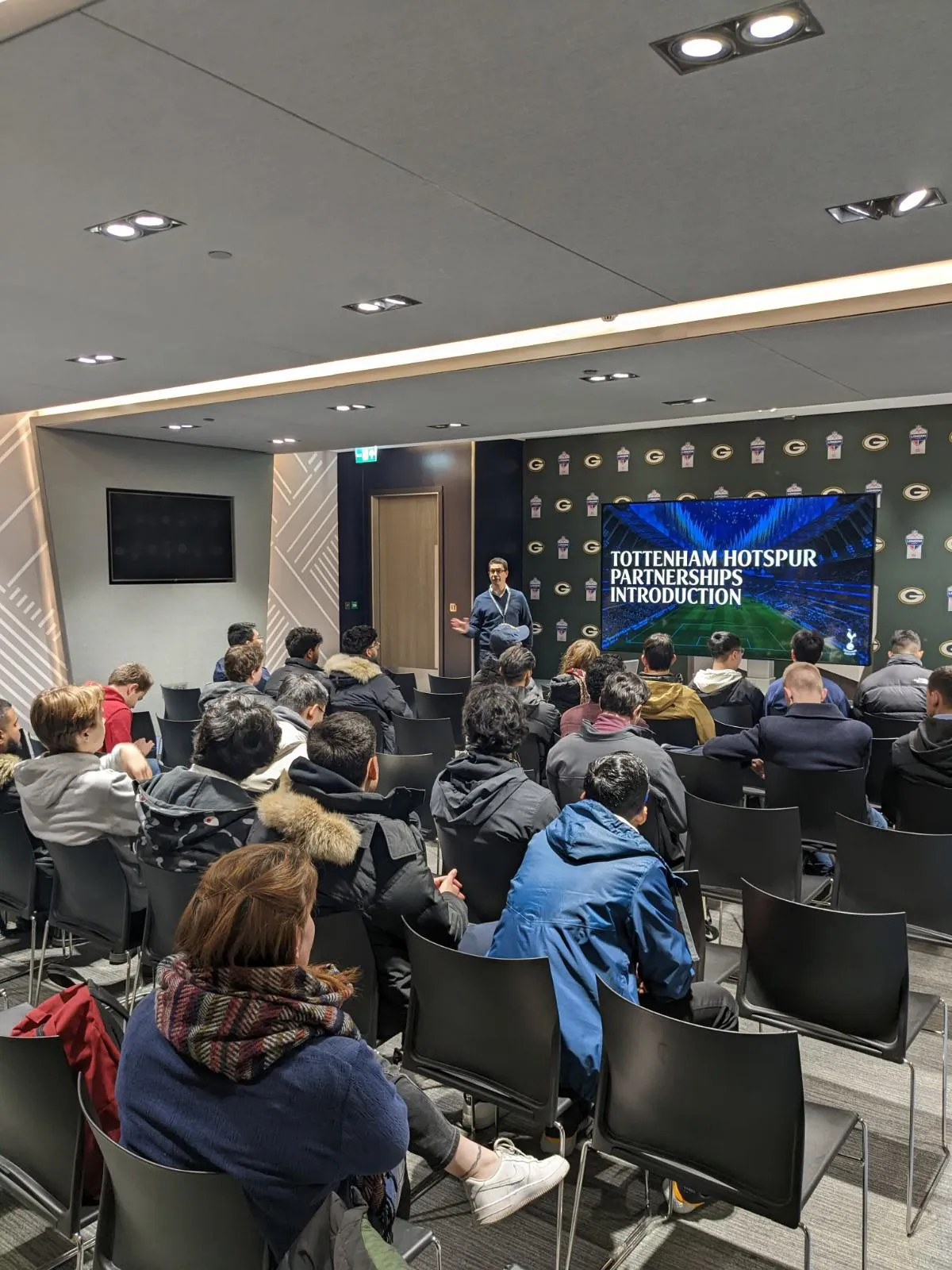 PhD candidate, Nick, who attended the tour, said: "The tour was a great experience, especially because I have been a Spurs supporter my entire life. I enjoyed going behind the scenes at the stadium, learning about the stadium's infrastructure, particularly how it was designed to host multiple types of entertainment, namely, football, American football, boxing/mixed martial arts, and music concerts.
"Meeting the head of partnerships, Oliver Bethall, and hearing him speak about the club's aspirations and operations to achieve these goals, greatly increased my interest in the sporting industry."