08 March 2018
Successful completion of the Business Consultancy Scheme, in partnership with Westminster City Council
On Monday night King's Business School celebrated the successful conclusion of the first year of our Business Consultancy Scheme, run in partnership with Westminster City Council.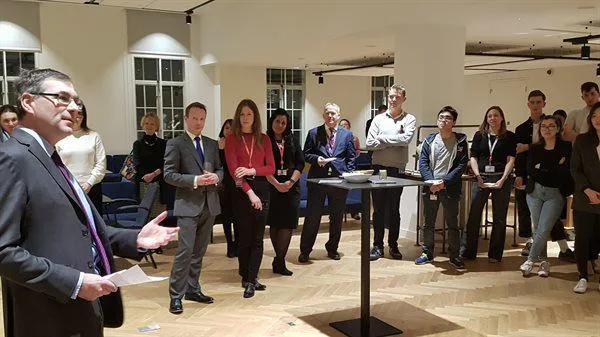 Successful completion of the Business Consultancy Scheme, in partnership with Westminster City Council
18 final year students from BSc Business Management and BSc Economics & Management were selected to take part in this year's pilot. Divided into five groups, each group was paired with a small business based in the Westminster area, working with the business for over a month to provide analysis and recommendations on a set of live business questions facing their partner, culminating in a final presentation of their recommendations to their partner business.
The businesses, which were introduced to the initiative by Westminster Council's Business Unit, were a diverse bunch, including an e-commerce company, a beauty salon, an events company, a games company, and an eco-friendly design company.
The initiative is designed to give King's Business School students the opportunity to use their business expertise in a real-world situation while providing free of charge support to the local business community. That means benefits to both sides.
The Dean of King's Business School, Stephen Bach said: "At King's Business School we are encouraging our students to engage with their local communities, applying  knowledge from their degree, to assist local businesses. This is somewhere that we can really make a difference, while providing our students with valuable experience which will serve them well when they start their careers."
King's Business School is also committed to King's College London's strategic priority of being a civic university at the heart of London. The College's Assistant Principal (London) Deborah Bull said: "Projects like this bring real world challenges to the educational process. Students test their learning outside the classroom, while making an active and valuable contribution to the success of entrepreneurs and business communities in Westminster, underlining King's commitment to be a civic university at the heart of London".
The results and evaluation of this year's pilot will be used to assess the viability of rolling out the initiative more widely in the Business School's undergraduate programmes.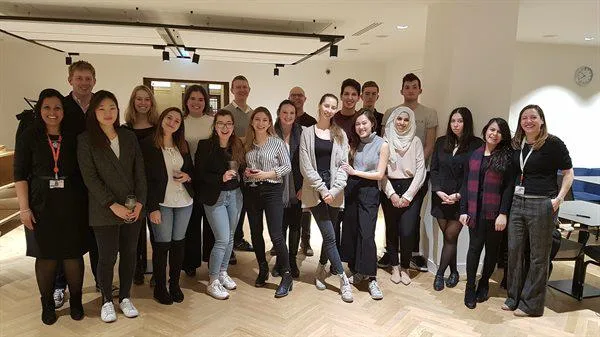 WCCevent600x337.jpg