31 January 2019
Supporting nursing and midwifery education on sickle cell disease and thalassaemia
Joan Walters presented information to the Sickle Cell and Thalassaemia All Party Parliamentary Group.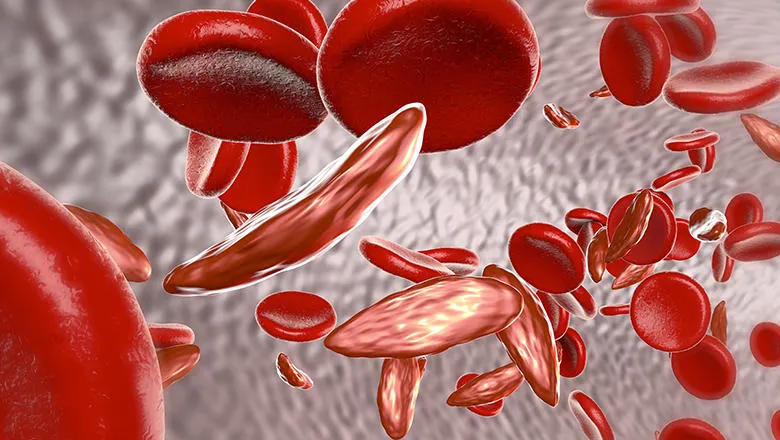 Joan Walters was among a number of health professionals who presented information to a all-party parliamentary group on the education of pre-registration nurses and midwives on sickle cell disease and thalassaemia towards the end of 2018.
Joan, from the Department of Child & Family Health, was responding to patients feedback on their care experiences included in the report 'I'm in Crisis', which has shown there is a lack of representation for sickle cell disease and thalassaemia in the education of pre-registration nurses and midwives.
The report is a product of an advisory group set up to formulate strategy. The group comprised STANMAP (Sickle Cell & Thalassaemia Association of Nurses, Midwives and Allied Professionals) Sickle Cell Society, UK Thalassaemia Society, CNO BME Group and patient voices.
The All-Party Parliamentary Group on Sickle Cell and Thalassaemia (SCTAPPG) aims to be the voice in Parliament of Sickle Cell and Thalassaemia patients and their families. The Group brings together MPs and Peers from across the political spectrum to debate key issues and campaign together to improve Sickle Cell and Thalassaemia services.
Sickle cell is a disorder of the haemoglobin in the red blood cells. It is an inherited condition which affects around 15,000 people in the UK. The main symptoms of sickle cell disorder are anaemia and episodes of severe pain.
The report recommended that approved education institutions should incorporate sickle cell and thalassaemia into all components of training by working alongside professional bodies and charities. 
Joan gave her presentation alongside other experts, including Dr Lola Oni OBE, Chair of the Nurses Education Advisory Group and Service Director of Sickle Cell & Thalassaemia Centre Central Middlesex Hospital London and Michelle Ellis, Senior Lecturer of Child Health at City University London.
Following on from the report's publication, work has begun on engaging the Nursing & Midwifery Council, Public Health England and the Council of Deans of Health to invite collaboration and discussion around increasing sickle cell disease and thalassaemia representation in the pre-registration curriculum.