07 April 2022
Sustainable and secure space: The UK Space Command one year on
One year on from the launch of the UK's Space Command, Air Vice-Marshals Paul Godfrey and Harv Smyth returned to King's to discuss its achievements.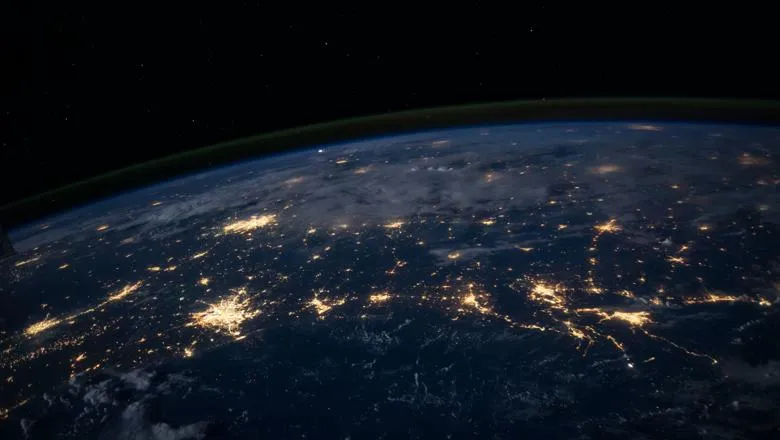 A special event was held at King's College London on 30 March to celebrate one year of the UK's Space Command.
Launched on 1 April 2021 at King's by Air Vice-Marshall Paul Godfrey, he and Air-Vice Marshal Harv Smyth, Director of Space (MOD), returned to discuss both the first year of the programme and some of the possibilities for its future.
The UK's Space Command is a joint command staffed by the Royal Navy, British Army, Royal Air Force, civil servants, and commercial partners, with the aim of cultivating a strategy both to advance and safeguard the UK's operations in space.
Hosted by Airbus and the Freeman Air and Space Institute at the School of Security Studies, the event welcomed guests from across the Space industry, representing government, business, journalism, and academia.
They emphasised the importance of Space Command for securing Britain as a world-leader in space, from technology to innovative defence solutions.
Chaired by PhD candidate Julia Balm, the discussion and Q & A explored a realm of future opportunities and threats for space and its defence, including resource extraction from asteroids, space-based solar power and space terrorism.
They also focused on sustainability and access, exploring potential issues that could result from space traffic control and debris. Both the speakers underlined the importance of ensuring fair access, recognising the importance of making space "safe, secure and sustainable" for all.
The Freeman Air and Space Institute (FASI) is an inter-disciplinary research institute in the School of Security Studies, King's College London, which provides independent, original knowledge and understanding of air and space issues.
FASI is dedicated to generating original knowledge and understanding of air and space issues. The Institute seeks to inform scholarly, policy and doctrinal debates in a rapidly evolving strategic environment characterised by transformative technological change which is increasing the complexity of the air and space domains.