15 January 2020
Tackle the NHS staff shortage with refugee doctors
Hollie Hamblett and Eleanor Tack
HOLLIE HAMBLETT AND ELEANOR TACK: With a crisis in NHS staffing, why not fill the personnel gap with medically trained refugees already based in the UK?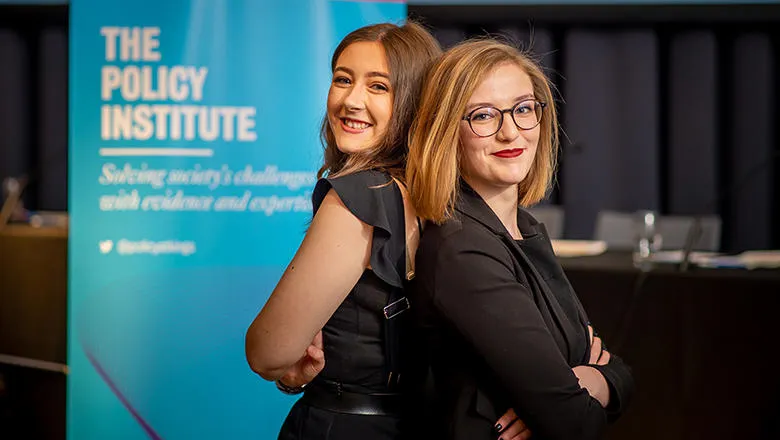 This piece is part of a blog series from the student finalists of Policy Idol 2019. Through the series, we're sharing students' policy ideas for changing the world, which they pitched at the competition earlier this year. 
Find out more about Policy Idol
The NHS employs over a million staff and yet it is in crisis. According to the third annual NHS Workforce Trends Report, the number of employees is falling and the situation deteriorating. There are currently over 100,000 staff vacancies that the NHS is unable to fill, including a shortage of 10,000 doctors and 41,000 nurses, leaving more than one in ten posts vacant. The hospitals are failing to cope with the ever-increasing demand. In 2016, an A&E department in Lancashire was forced to close due to staff shortages. The Royal College of Emergency Medicine said that "as a result of the forced closure, surrounding hospitals would come under even greater pressure, creating a domino effect". These decisions are reflections of an NHS under enormous pressure.
Our policy would help fill the personnel gap with the medically trained refugees who are already based in the UK. There are currently over 600 qualified refugee doctors and hundreds of other refugee medical professionals currently known to the British Medical Association. Currently, they don't work for the NHS because they have not had the guidance and support needed to help them enter medical employment in the UK.
Various pilot schemes in London, Middlesbrough and Lincolnshire have been testing a new initiative to help relieve this acute staffing crisis with refugees. This scheme employs refugee junior doctors to "fill the gaps in the rota" instead of trusts relying on expensive agency staff. The example of Abdulsattar Al-Asadi, a refugee doctor who fled the civil war in Iraq in 2009, provides a successful case study. Arriving in the UK as a fully qualified doctor, Mr Al-Asadi had little idea about how to pursue his medical career given the ever-changing regulations for foreign doctors. He spent seven years in the fast food industry before discovering the Middlesbrough scheme. Once enrolled, it took Mr Al-Asadi only two years to qualify.
Training an individual to become a doctor in the UK can take up to seven years and costs nearly £300,000. With these pilot schemes, refugee doctors are typically qualifying in under two years at a cost of around £6,000-£10,000. This is a quick and cost-effective solution to a pressing issue.
Our policy proposal looks to expand on these pilot schemes, making them more effective in supporting medically trained professionals to transfer their qualifications. This would include three aspects.
First, we would suggest national implementation of the scheme. The programme would be run in all NHS Trusts and enrol all medically trained refugees, not just doctors. There are currently over 423 Trusts across England and over 106,000 full-time doctors in the NHS. If our policy was used, the 600 refugee doctors not currently working in the NHS would be enough to fully fill two Trusts.
Secondly, our policy would provide outreach and support. It is crucial to find refugees who are medically trained and support them in navigating the system. Mr Al-Asadi only discovered the scheme through an advertisement whilst taking local classes. The schemes should be more widely advertised, and we would implement an outreach programme to locate and contact additional refugees in the UK who are trained medical professionals.
Once they have been contacted, they also need support to navigate within and adapt to a new medical system. We would therefore enrol medical professionals who complete the required training onto a mentorship programme in which they can shadow an NHS worker to help them better adapt to the UK's medical culture.
Finally, our policy would address the funding for refugee medical professionals. These programmes would be funded through a student loan-like system. Meaning there would be no upfront cost for refugees, who would only begin to repay the costs once they were employed in the NHS.
Implementing this policy will not solve all the challenges facing the NHS, but it's a start. Why not make use of medically trained professionals already in the UK who are ready and willing to help?
Hollie Hamblett is an undergraduate student studying Law. Eleanor Tack is an undergraduate student studying International Relations.