29 January 2015
The Europeanness of European Cinema
As European filmmaking is more prominent worldwide than ever before, a new book featuring contributions from Film Studies staff and alumni tries to identify the distinctive character of European cinema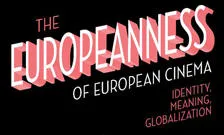 The Europeanness of European Cinema
As European filmmaking is more prominent worldwide than ever before, a new book featuring contributions from Film Studies staff and alumni tries to identify the distinctive character of European cinema, both in films and as a critical concept, asking: what place does European cinema have in an increasingly globalized world? 
The Europeanness of European Cinema, co-edited by Dr Alissa Timoshkina and King's alumni Dr Mariana Liz and Dr Mary Harrod, is the first publication to explore 'Europeanness' in cinema. It refocuses and updates historically significant areas of study in relation to this term. It also includes chapters by Professor Ginette Vincendeau and Dr Catherine Wheatley.
Leading scholars in European cinema - including Thomas Elsaesser, Tim Bergfelder, Anne Jackel and Lucy Mazdon - acknowledge the transnational character of European filmmaking whilst also exploring the oppositions between European and Hollywood filmmaking, considering the value of the 'European' label in the circulation of films within and beyond the continent. 
The idea for the book came out of a conference organised at King's in 2010, which was sponsored by the King's Roberts Fund, the department of Film Studies and the University Association for European Studies. 
The Europeanness of European Cinema is an important new contribution in the fields of European and transnational film studies and is available to buy now on Amazon and from the publisher I.B.Tauris.