16 April 2018
'The Future is 5G' connectivity showcase event
King's College London's Department of Informatics and partners Ericsson demonstrated the potential of 5G in the showcase event 'The Future is 5G' on Monday 26 March, taking over the Quad on the King's Strand Campus to present interactive demonstrations, a range of keynote speeches and panel discussions.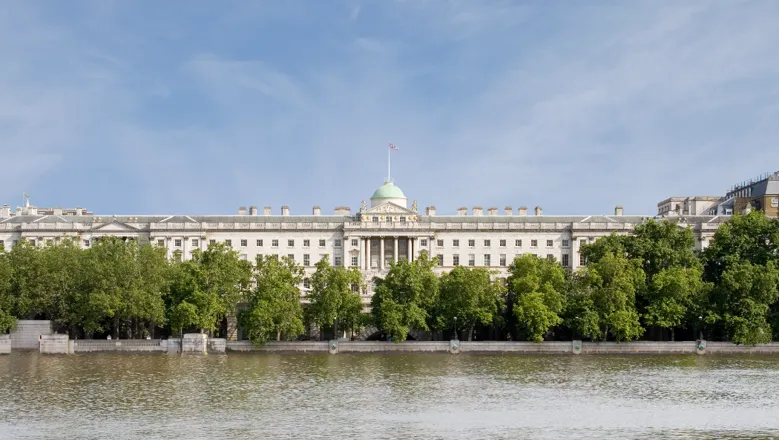 King's Strand Campus
An invited audience from the private sector, government, the media and civil society heard from global leaders on the possibilities for this next generation of connectivity, highlighting its capacity to transform societies, economies, businesses, individuals and institutions.
Above: Dr Maria Lema Rosas and Professor Mischa Dohler. Photo: Danilo Moroni
Dr Maria Lema Rosas, Research Associate in the Department of Informatics, introduced the event with an overview of 5G technology, before Mischa Dohler, Professor of Wireless Communications and Director of the Centre for Telecommunications Research, explained how the 5G Hub partnership has delivered 5G in the UK, joined by Professor Rahim Tafazolli (University of Surrey) and Professor Dimitra Simeonidou (University of Bristol).
5G demonstration. Photo: Danilo Moroni
Speaking about the cross-sector anticipation of 5G, Professor Dohler told attendees: "I have never seen so much excitement around a piece of technology within academia, within industry, within start-ups, and within government. It's remarkable".
A presentation from Ian Smith of the Department for Digital, Culture, Media and Sport highlighted the importance of 5G in driving future innovation, and the final keynote from Erik Ekudden, Chief Technology Officer at Ericsson, looked ahead to its commercial application.
A panel event also brought together a range of speakers from sectors set to be hugely impacted by 5G in the UK: Ed Kemp, Director of the Royal Academy of Dramatic Arts (RADA); Matthew Griffin, Head of Digital (Commercial Development) at Transport for London; Matilda George, Innovation Ecosystem Engagement at Ericsson Garage; and Melissa Doré, Chief Operations Officer at Room One. Chaired by Dr Toktam Mahmoodi, Centre for Telecommunications Research, the panel also provided the audience with the chance to ask questions about the possible future for 5G in industry and the arts.
Throughout the morning, there was the opportunity for guests and speakers to interact with six 5G demonstrations, including some that have never been publicly displayed in the UK, highlighting 5G capabilities in tourism, the Internet of Skills, healthcare, the music industry and mission-critical services.
Erik Ekudden, Ericsson CTO commented:

"It was an honour to be a part of King's College London's The Future is 5G event. The event demonstrated just how important collaboration is now 5G is being rolled out. It was great to see some of the brightest minds come together from academia, industries, government and operators to discuss some of the opportunities – including revenue potential of up to USD$619 billion globally by 2026. At Ericsson, we believe that 5G is not just another G; 5G will bring new opportunities for people, businesses and society, providing not just higher bandwidth, but also greater capacity, security and ultra-low latency. We're looking forward to helping our customers and partners on this exciting journey in making the most out of this next generation network platform."
Erik Ekudden, Ericsson CTO. Photo: Danilo Moroni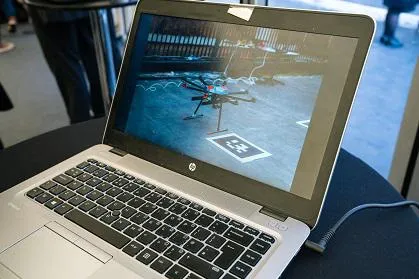 5G demonstration using drones to highlight mission-critical service applications. Photo: Danilo Moroni
In this story