12 September 2023
The Policy Institute is changing
Bobby Duffy
We're expanding into education and executive education
With the new academic year just getting underway, we're delighted to announce some exciting changes at the institute. Following a programme of work that has seen us double in size, raise our national profile significantly and add new skillsets across the team – from deliberative methods to evaluation and analytics – we're now building on the progress we've made by expanding into education and executive education.
The International School for Government
A key part of this expansion is the merging of the ISfG into the Policy Institute.
ISfG has an innovative teaching infrastructure, providing an extensive curriculum of 26 open short courses, as well as specialist teaching for the Civil Service Policy Profession, informed by the expertise of senior figures from within previous and current governments, and a dedicated programme in European public policy and management for international civil servants, in partnership with the Hertie School in Berlin and LUISS in Rome.
This will now join up with our excellent research and communications capabilities in the Policy Institute and develop into larger offers in applied public policy, training practitioners and researchers to understand and shape policymaking as it happens in the real world.
Allied to this, we have launched our first PhD programme in in applied public policy, with around 15 PhD candidates starting this autumn.
Do get in touch with Andrew Massey if you are interested in ISfG's education and exec education programmes.
The Strand Group

The Strand Group's pioneering master's-level teaching will evolve into a full master's programme in 2024.
Their new MA in Government Studies will provide unrivalled insights into the inner workings of British government, drawing on a unique teaching partnership with No.10 Downing Street, HM Treasury and other government departments, as well as their record of a former prime minister and chancellor taking part in their courses every year since 2017.
The programme will be delivered alongside leading practitioners such as former shadow chancellor Ed Balls and former head of the Prime Minister's Delivery Unit Sir Michael Barber, who will be joined by a range of stellar guests, such as Baroness Jay of Paddington.
The MA in Government Studies will also have a strong social mobility focus, with places on the programme provided to students from underrepresented backgrounds, as a result of funding from Amazon Web Services and others.
Do get in touch with Strand Group director Professor Jon Davis if you'd like to know more.
Evaluation and experimentation work
Our programme of evaluation work, led by our Evidence Development and Incubation and Experimental Government teams, continues to go from strength to strength. In August, we published an evaluation of a programme that showed a 10% reduction in the risk of homelessness for care leavers, with local authorities now able to apply for a share of £30 million to use the intervention. And next month sees the launch of Behavioural Insights in a Global Context: Outside the Nudge Unit, a new book on the use of behavioural science in governments around the world.
Do get in touch with Michael Sanders, Susannah Hume or Johnny Runge if you are interested in this strand of work.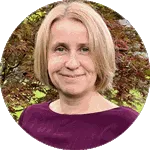 Health and Social Care Workforce Research Unit
We're delighted to announce Professor Annette Boaz as the new director of HSCWRU, taking over from Professor Jill Manthorpe, who helped build the unit into the respected centre it is today, and continues as an emerita professor at King's.
Annette joins from the London School of Hygiene and Tropical Medicine, where she was a professor of health and social care policy. She brings with her more than 25 years of experience in supporting the use of evidence across a range of policy domains and will be leading an exciting programme of work at HSCWRU, following the successful renewal of the unit's prestigious NIHR Policy Research Unit funding, alongside the Institute for Fiscal Studies. Read more about Annette's appointment >
----
As ever, do get in touch if you'd like to pick up on any of the news included in this update, and stay tuned for more from us soon.
Bobby Duffy
Director
The Policy Institute
King's College London