29 March 2018
To intercalate or not to intercalate?
The most recent winners of the Inman Charity Undergraduate Dental Research Awards share their experiences of intercalating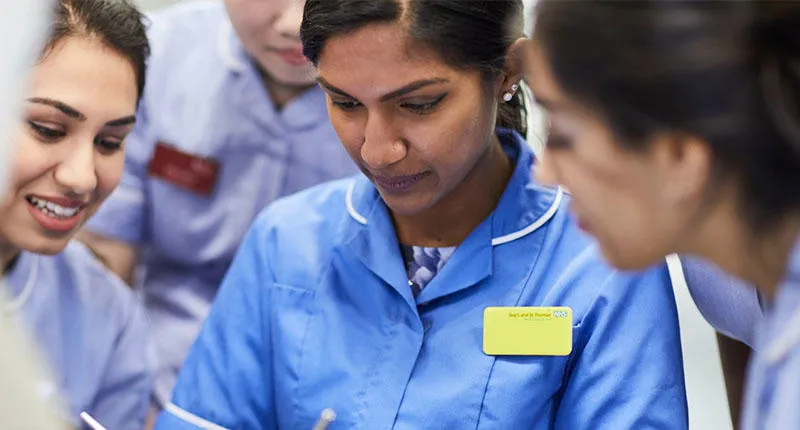 My decision to Intercalate
By Ms Saarah Kaba, King's College London BDS student intercalating in Physiology
For a lot of people, the idea of extending a 5 year degree by another year isn't too appealing. From my experience as a dental student half way through the intercalation year however, I would say it's completely worth it. The past few months have been some of the best in my time at university so far and undoubtedly have provided me with opportunities I would not have otherwise received.
I chose to stay at King's, rather than opting to intercalate at a different university. A lot of students I've met however have come from other universities; a different university may offer a degree more suited to your interests, and can allow you to experience life in a different city. For me, King's had quite a few courses that I was interested in, and indeed a wide variety of degrees are on offer. Some of the courses, like Philosophy and History of Medicine, will have little relevance to anything you've studied in dentistry before and can provide a refreshing change. Even subjects which you may have studied in years one and two of dentistry, such as Neuroscience and Anatomy, are likely to be taught in a completely different way. This only makes the degree more exciting and worthwhile, allowing for the development of new skill sets and enabling you to study a topic that you enjoyed in your first years of BDS in greater depth.
Choosing Physiology as my BSC was partly down to it being an aspect of the dentistry course that I'd really enjoyed, and also because of the flexibility in module choices. Being a course that covers such a wide range of subjects, I was able to take modules in Neuroscience, as well as a really interesting Extreme Physiology module. This covers topics like aviation medicine, space, and trauma, and gave us the opportunity to go on a field trip to the Qinetiq research facility at Farnborough, and experience GZ acceleration on a human centrifuge. I also opted to take a language module, which was really enjoyable.
One of the best parts of the course for me so far has been the opportunity to undertake a research project for a semester, exposing me to working in a lab environment for the first time. This is something a lot of the iBScs will offer, and was one of the reasons I chose to intercalate. The research project offers the unique chance to immerse yourself into a scientific field of your interest, and be involved with current research alongside experts in the field. My project was particularly exciting and looked at changes in functional brain connectivity in epilepsy patients. Following the write up of my results, I went on to submit an abstract to a European conference meeting.
Overall, I would say that my experience so far has been really positive, and I've learnt a lot in this first semester. For anyone who might be considering intercalating I would definitely recommend it!
My Decision to Intercalate
By Sandeep Kumar, King's College London BDS student intercalating in Regenerative Medicine and Innovation Technology
Whenever I mention to any of my peers that this year I am intercalating, the first question I get asked (in addition to a 'you must be crazy' facial expression) is, "why?" When thinking about it, the question is an understandable one. Why would anyone want to spend another year in university on top the five we already have, watch all your friends graduate without you and play catch-up?
However, negatives aside, intercalating is so much more than just an extra year - it is a year jam packed with opportunities and unparalleled experiences. For me, personally, I've always enjoyed a challenge and ever since learning about intercalating, have been somewhat intrigued by it and decided to look into it further. Upon my first glance at the courses on offer, I felt that that they were more suited towards a career in medicine not dentistry.  Nonetheless, I persevered and soon came across one course that picked my fancy – Regenerative Medicine and Innovation Technology.
I soon realised that this was different to the other courses on offer. For starters, a large part of this course involves a lab project, which makes up the majority of the year. For my project, I am working with Dr Saoirse O'Toole, a clinical lecturer in prosthodontics and also a member of the tooth wear research group led by Professor Bartlett. We are investigating the minimum amount of tooth wear quantifiable using intra-oral scanners.
The opportunity to partake in cutting edge research, working alongside PhD students, clinicians and world-renowned experts, is a truly unique experience and has allowed me to explore, appreciate and have a glimpse into the life of clinical academia: the path I am hoping to follow. 
As part of the unique innovation technology module, we are taught how to translate ideas into commercialised products and successful businesses. To be given the opportunity to learn these skills is invaluable and just another reason as to why I am enjoying the course so much.
I'd be lying if I said that the course was a stroll in the park, every day presents with a completely different challenge and requires me to think in ways I would have never had to before. There have been days where my project hasn't gone to plan and we've had to go right back to the drawing board and identify what went wrong, but then again that's what we are here for – to learn! On the flip-side, there have also been some really rewarding days and the feeling you get when everything comes together and you look back and see how far the project has come along. One of the highlights for me this year has been the student and staff medieval themed Christmas dinner. It was really enjoyable evening and a great way to unwind after an intense first term!
For anyone who is undecided about intercalating, I would urge you to go for it. I admit it is a leap of faith, but speaking from my own experience you will thoroughly enjoy the year. Should you decide to take the leap, I really hope you enjoy it as much as I have. If you do have any questions or queries, regardless of how big or small they are, please feel free to email me and I'd be happy to answer.
We are seeking applications for the Inman Charity Undergraduate Dental Research Awards. For 2018, we can offer prizes of up to £2000 each. See here for criteria.
Deadline for applications: 30 April 2018
Decisions: 15 May 2018
Submissions and any questions, please email karen.liu@kcl.ac.uk