14 August 2020
Together apart: King's reflects on the global pandemic
Over what has been an extraordinary and challenging period, staff, students, alumni and expert patients have shared their personal reflections of life during the COVID-19 pandemic as part of King's Reflecting Together, one of the King's Continuing to Serve initiatives.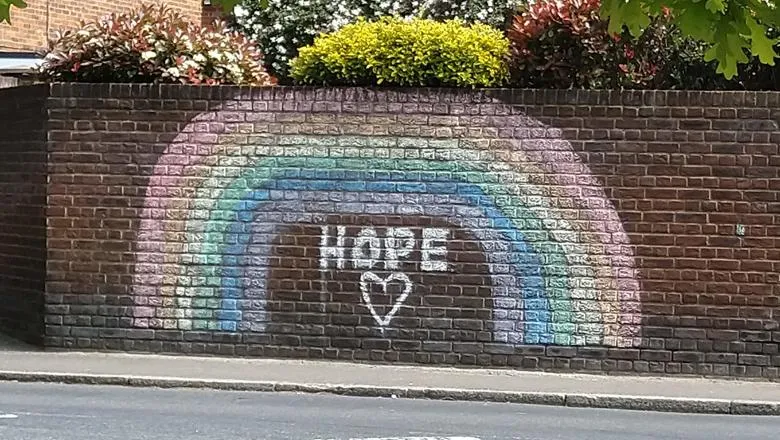 Photo by Dr Hiba Alkhalaf, Department of Classics, as part of King's Reflecting Together

With the central aim of bringing the community together in a shared experience, the project has extended beyond the university's walls (and even across seas) into the homes, gardens, towns and cities of King's global community.
Finding solace in creative acts...
King's community faced the 'new normal' head-on, spending their new-found spare time on creative acts. Dr Kate McMillan, Lecturer in the Department of Culture, Media and Creative Industries, took on the new challenge of teaching herself how to make quilts using X-ray and ultrasound images of her children, while Edward Nesbit and Thomas Hodgson from the Department of Music challenged themselves by collaborating on the creation of musical masterpieces whilst separated, and King's dentistry alumni Tunmise Usikalu didn't let the pandemic stop her publishing her first book.

Others, like Science Gallery London Mediators Sanjidah Sabur and Laura Joy Pieters, and Expert Patient Ruth Williams, found ways to cross creativity, nature and mindfulness, through their respective running, filmmaking and gardening projects.
The Sea - a meditative short film by Laura Joy Pieters, Mediator at Science Gallery London
...and acts of resilience
Tricia Rusling, an Expert Patient in the Department of Inflammation Biology, described how the process of shielding at home brought on a sense of loneliness and worry, negatively affecting her mental wellbeing. Trying to find a way to help others while confined to her home, Tricia decided to take part in 'The 2.6 Challenge', an exercise challenge developed to support UK charities who have lost out on fundraising opportunities during the pandemic. Tricia raised £11,250 plus Gift Aid for St Christopher's Hospice.
"On Monday 20th April it all changed", she said. "I marked my front path of the house with 4 bean tin cans as my 'stadium' and I was off. I walked 26 laps of my front path. I had now found a truly worthwhile cause and purpose. The extraordinary unexpected amount I fundraised makes me truly smile, even under my face mask!"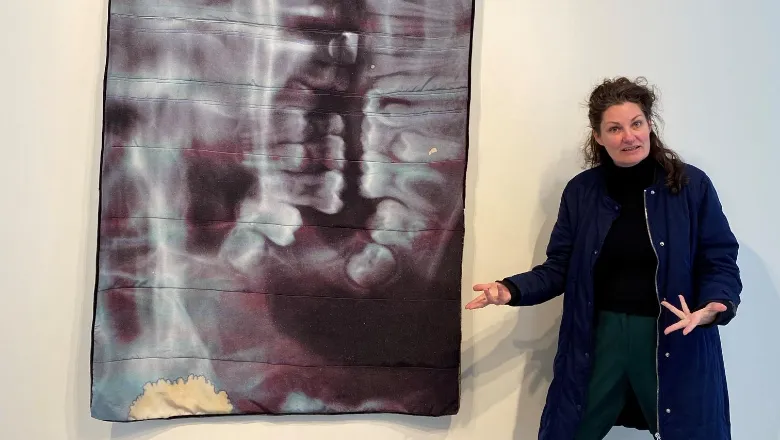 Dr Kate McMillan's new quilts are based on an x-ray and ultrasound images of her children
'The proximity paradox'
Our staff and students also proved how truly international and connected King's is. Sharing accounts of their experiences of studying and doing exams from home, from as far away as Pakistan and Hong Kong.

Students noted how the lockdown drew them closer to their peers as they supported each other in both their work and wellbeing. Salome Ecker, MSc candidate in Emerging Economies and International Development, said: "Seeing the faces and hearing the voices of my friends, having a routine, being productive and always cheering each other up and encouraging each other really helps me during these times."
This was felt too by academic staff who continued to deliver lectures via video call, with Professor Mischa Dohler from the Faculty of Natural and Mathematical Sciences coining the term 'the proximity paradox' to describe the phenomenon in his reflective piece.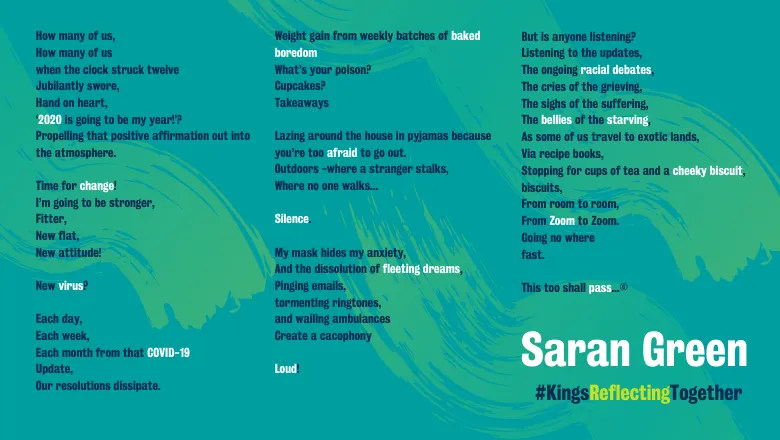 Poem by Saran Green, Faculty of Life Science and Medicine.
What next?
Until the end of August submitted reflections will be shared on the King's cultural community social media channels and online gallery. Once the campuses are fully reopened, a selection of creative pieces will be displayed across university sites.
Explore the full collection of reflections here.