26 November 2019
Tooth Morphology 2019
App technology allows students to explore tooth morphology in 3D simulation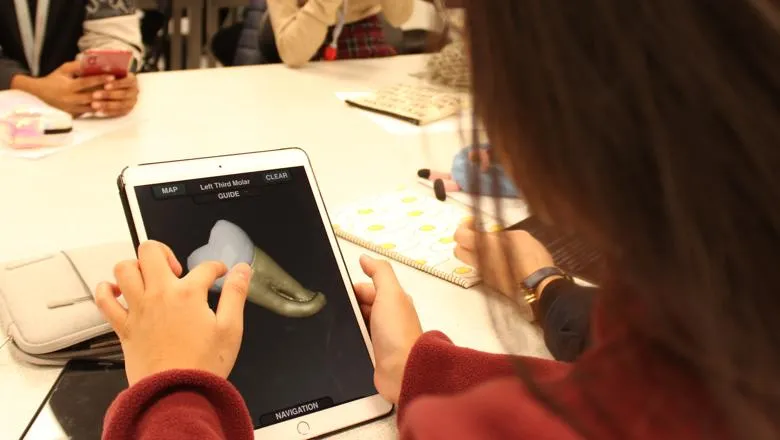 A student uses the "Real Tooth App" in the Toothy Morphology course
This year for the first time, as Academic Lead for the module, Dr Susha Rajadurai introduced simulation to tooth morphology by way of "The Real Tooth App".
Students are given access to this revolutionary app that uses high resolution micro-CT scan data of real teeth.
The data has been processed and 3D reconstruction techniques were used to allow the external and internal structures of the teeth to be explored in 3D in great detail. Anatomical features which may not always be seen on extracted teeth can be seen very clearly with this app.
The team were able to fund the purchase of this app for both Android and Apple devices so that students could download the app for free.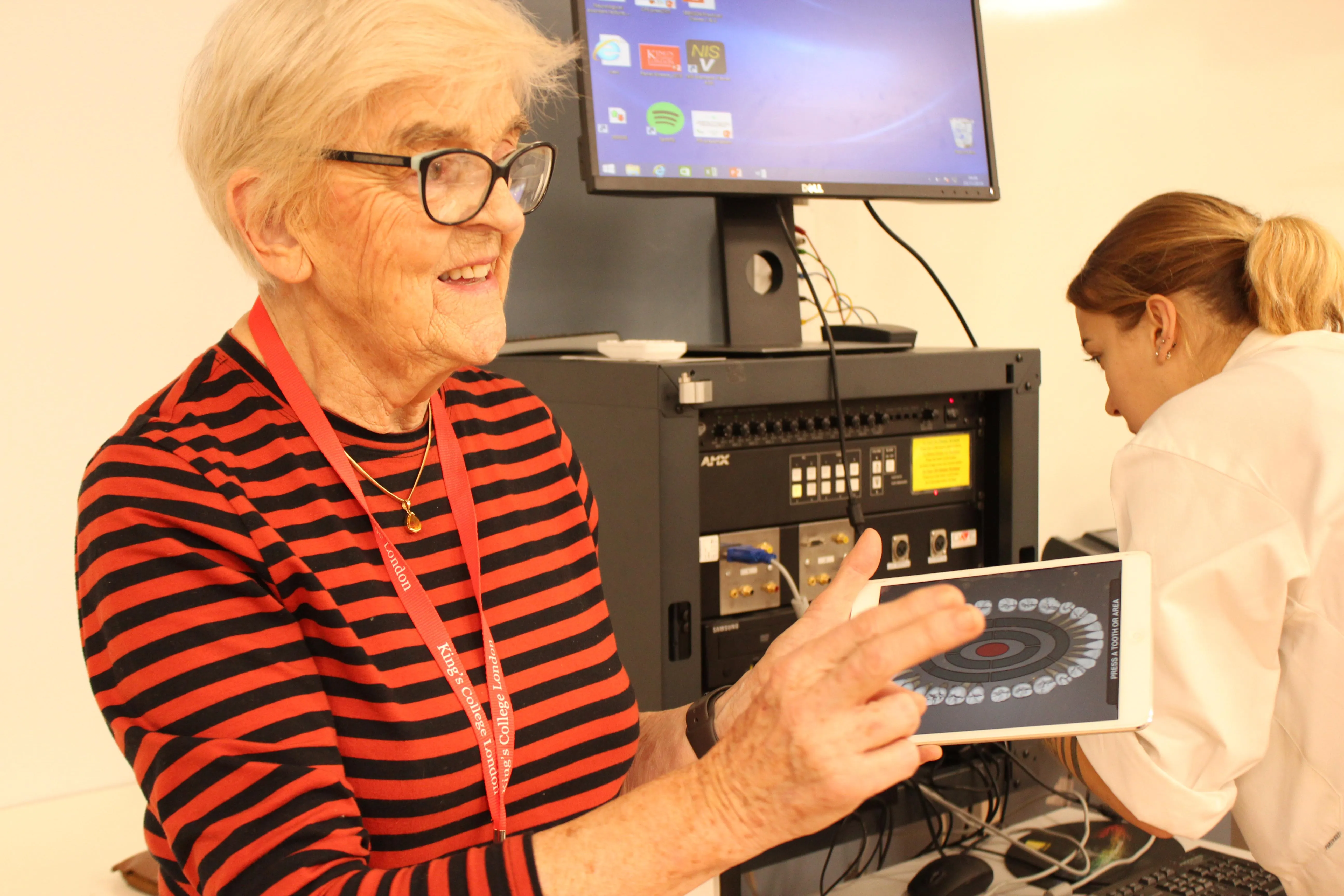 Professor Moya Meredith Smith teaches the Tooth Morphology class using the Real Tooth App
Workshop sessions took place where Professor Moya Meredith Smith taught using the app which was then projected in real-time across the classroom screens. Students were able to get their personal devices out and match Professor Meredith Smith as she taught. The app was used in conjunction with the traditional tooth rings.
"This was a great way to introduce interaction in the classroom setting and so far, the students have been very positive about the experience," said Dr Rajadurai.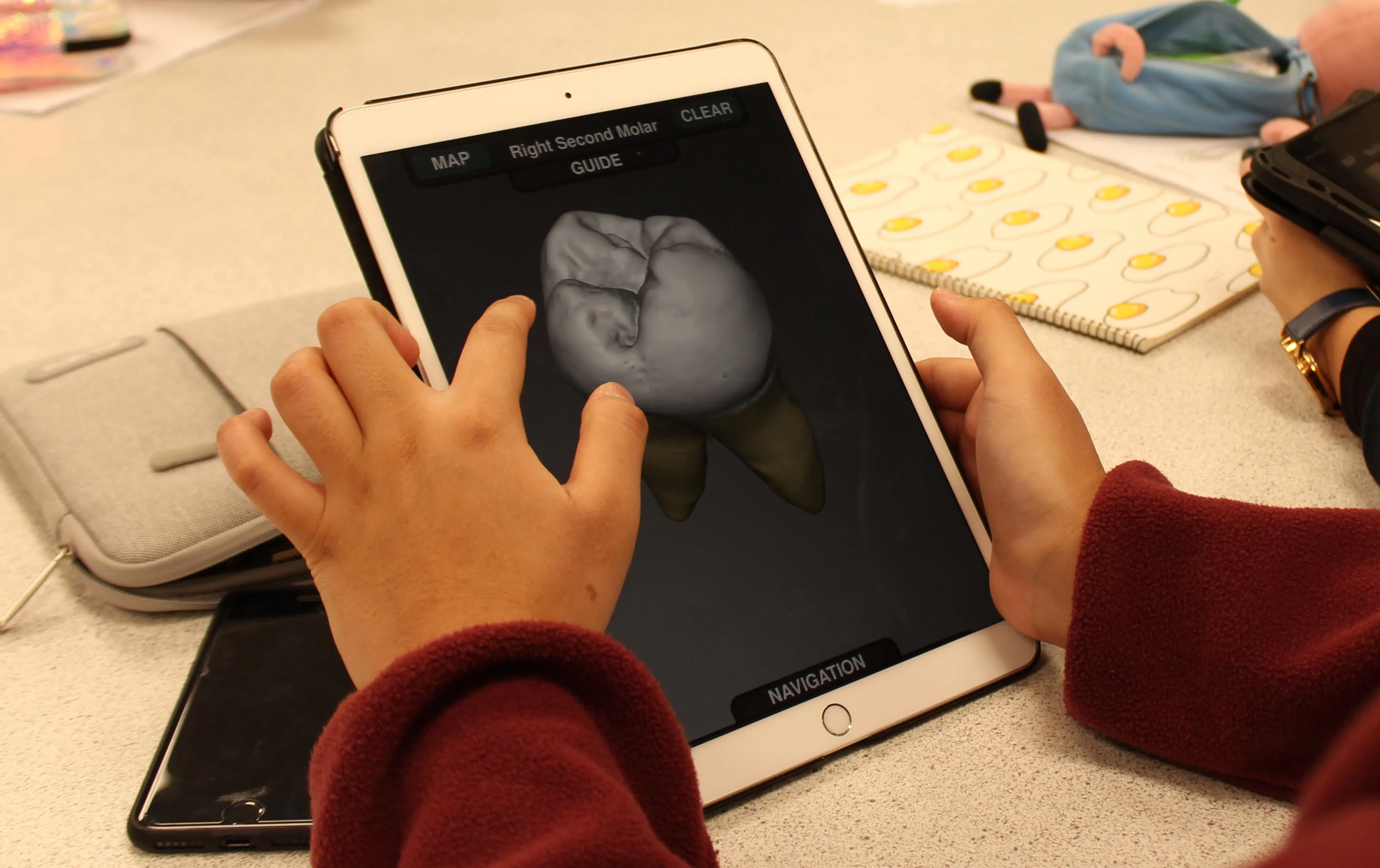 The Real Tooth App
In this story