29 March 2019
Transforming auditing through technology
PwC Partner Chris Potter shared his perspective at the launch of our FinWork Futures research centre: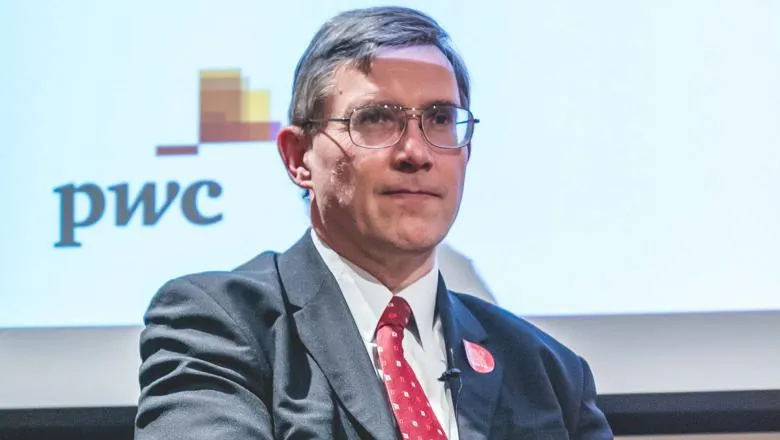 The use of machine-learning and AI in audit is in its infancy, but it is possible that we are taking baby-steps to audit nirvana: real-time auditing that spots and investigates potential problems as soon as they happen, rather than identifying them in a backwards looking-way.   
The profession started using technology to analyse patterns in individual transactions as early as the 1990s, but real change didn't happen as fast as we hoped.
What has led to a breakthrough is the change in technology infrastructure. Machine learning needs very deep and diverse data sets to work from, and technologies like cloud computing have transformed our ability to pull enough data together. Where once it came to us in haphazard forms, today we access our clients' information in increasingly standardised formats and through secure portals that hook right into the workflows in our own systems.   In the first two years of investigating machine learning, we were able to process 217 billion company general entry journals worldwide. 
Machines have now learned to recognise what sort of system a particular dataset comes from, without being told this. They have also figured out that they should expect strange levels of activity at month and year ends. For those periods the machine is able to adjust its expectations about what an abnormal pattern looks like. 
This initial sifting enables auditors to conduct a properly risk based audit; focusing on those transactions or groups of transactions which are more likely to be both problematic and financially significant.
New skills and career paths
Today, much of the daily work of an auditor can involve downloading information from Excel, analysing it, and then matching it with someone else's data which was produced in the same way. As technology helps us to get to a single version of the truth more quickly, some of this grunt work will fall by the wayside. Already, producing an audit is becoming a matter of collaboration between specialists with different skill sets.  For example, we've had specialist tax and IT auditors for a long time, but now the advances in technology mean we can have specialist functions that handle complex accounting aspects such as pensions and share-based payments. Because they specialise in this work, the quality of the work and insight improves.
That has significant implications for accountants' career paths.  Instead of a simple vertical progression, auditors should expect a career with more cycles of learning and applying new skills. More use of technology does not mean that auditors will need to become coders, but they will need to understand data and how to structure and present it. They may also need skills drawn from social sciences in order to understand the behavioural factors that might influence the patterns they see.  
Above all, interpersonal skills will remain paramount.  There will be no replacing the ability to get out and talk to the people who make a company tick, to look them in the eye and make an objective judgement.
The expectation gap
Every time there is a corporate failure, the public always asks why the auditors didn't spot it.  Because technology allows more of a company's information to be scrutinised, the hope is that there will be scope for auditors to provide a greater degree of assurance than has been possible in the past.
While there has been a mushrooming of new standards in accounting, auditing and tax, in my view there needs to be more focus on the most fundamental aspects of what an audit is for, and what it should address.  The best audits are those where the audit team is focused on the most significant risks - such as assessing an entity's ability to continue as a going concern - that an investor or the man in the street would care about.
Technology is facilitating a whole universe of change; companies' supply chains are becoming more complex; new competitors and threats to established industries are emerging all the time. You only have to look at how fast companies drop in and out of the FTSE100 to see how fast things are moving. 
There is potential for technology to help us towards audit nirvana, but rules and standards that keep pace with change rather than merely reacting to it will have an important part to play in paving the way.



Chris Potter is a PwC risk assurance partner specialising in managing technology risk, cyber security, and the audit of internal controls. For the last six years he has focused on transforming PwC's UK audit business using cloud computing, online collaboration technologies and data analytics tools. 
He was part of the expert panel at the launch of our Fin Work Futures interdisciplinary research centre. The centre investigates the future of financial work and the challenges and opportunities that new technologies raise for the financial professions.