29 June 2016
TRS Student Wins Outstanding PhD Prize
TRS student Michelle Fletcher wins outstanding PhD prize.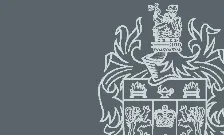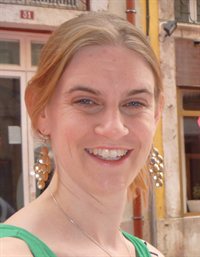 Dr Michelle Fletcher, who completed a PhD in the Department of Theology & Religious Studies in November, has been awarded the College's 2016 Elsevier Outstanding PhD Thesis Prize. 
These prizes are nominated by the external examiners who assessed the thesis, and judged by a panel consisting of Prof Vaughan Robinson (Director of the Graduate School) and Dr Ann Mumford (Head of Graduate Studies, DPSL). They are awarded twice per year (in January and July), and 15 prizes are given out across the year. The prize consists of a journal subscription, a certificate and a cheque to the sum of £100.
The thesis, entitled "Reading Revelation as Pastiche", explored the effect of reading the book of Revelation's highly allusive textual fabric as pastiche. It demonstrated the new insights that can be gained if we do not read Revelation in order to find out which Old Testament texts it most resembles, but rather if we read it as a combined and imitative text which actively engages the audience through signalling to multiple texts and multiple textual experiences.
It consisted of two parts. Part One examined previous methods used to approach Revelation's relationship with OT texts. This revealed that although previous studies have recognised Revelation's imitative and multi-vocal nature, these facets have not been explored in any great depth. Greco-Roman imitation and combination were then explored, before introducing the approach this thesis adopted. Part Two consisted of four comparative case studies which actively combine the reading of pastiche (particularly as set out in the work of Richard Dyer) with the reading of Revelation. Each study examined a key "Revelation and OT" issue (Rev 1's son of man, Rev 17's whore of Babylon, Rev 18's artifice, and the genre apocalypse). A pastiche "test case" which presents similar interpretative/textual issues is then read in order to ascertain how reading as pastiche affects interpretation. These are drawn from sculpture, literature, architecture and film (e.g. Eco's The Name of the Rose, Sergio Leone's Once Upon a Time in the West and Todd Haynes's Far from Heaven). These insights were then used to re-read Revelation. Finally, the results of these case studies were brought together, showing how reading Revelation as an imitative and combined pastiche can transform the way we approach the text, and challenge previous scholarly assumptions.
The thesis was co-supervised by Professor Eddie Adams and Professor Ben Quash. Dr Fletcher had the viva in November and received no corrections. Her thesis is being published by T&T Clark in their Library of New Testament Studies series which is edited by Chris Keith.