20 April 2020
Gurbaaz Singh Gill shares his #TakeTimeIn creative prompt
Amy Brown, Projects Manager - Student Engagement, Culture
KCLSU student officer shares his creative prompt to encourage #KingsCulturalCommunity to #TakeTimeIn for their wellbeing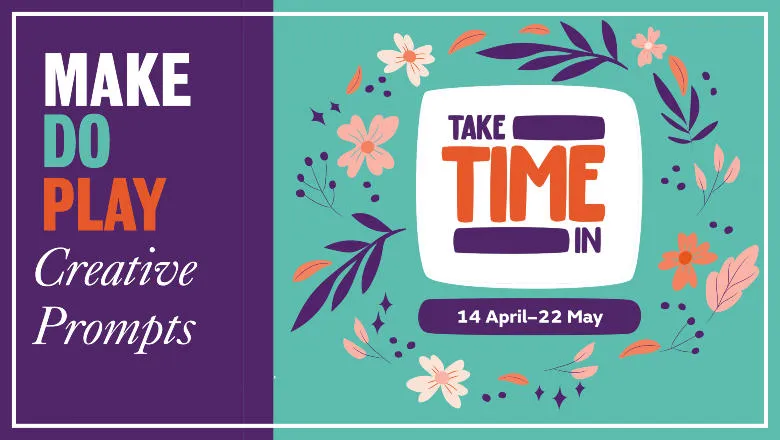 Take Time In with Make Do Play
Until the 22 May, Make Do Play will be collaborating with Take Time In, your new online wellbeing space, to bring you creative prompts from staff and students, online sessions and to give you the opportunity to win creative prizes!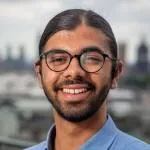 You and Your Body 🤸‍♂️
This week's prompt is about YOU! While hustling through life, we often forget to take a moment to reflect and to really check-in with ourselves. We're so engrossed in "getting on with things" that we overlook some of the thoughts we have internally. So this week we want you to "speak to yourself" and represent how you're feeling visually!
Prompt Ingredients: Paper, pen/ pencil
Put on some light, calming music.
Take a few minutes to reflect on how you're feeling in this moment and over the last few days. What and who you have been thinking about? What emotions have you been feeling? What grounds you? How do you feel physically in your body? Run a mental checklist from your head to your toes, where is tight and where is relaxed?
Taking a piece of paper draw a representation of a body- it can be as basic or as elaborate as you like but this body is going to form a visual representation of where you are at.
Thinking about your responses to the questions above, annotate your body either with words or illustrations. You might, for example, want to draw representations of your thoughts floating around the head of the body, images of friends and relatives in your heart and what is going on physically in your limbs.
Sometimes being vulnerable can be liberating, how do you feel after putting your thoughts down on paper? Did you discover anything by thinking about your thoughts and emotions in terms of the body?
Want an example? check out Gurbaaz's body drawing here
Share your drawing or take part in Gurbaaz's session to win a prize #MakeDoPlay
Each week of Take Time In, 10 lucky people will be in with a chance to win a special creative prize related to that week's prompt. Take part in the associate event (below) or share your response to the prompt on Instagram or Twitter with the #TakeTimeIn. If you don't want to share your work itself, why not let us know what you enjoyed about it? 
Make Do Play is an annual programme which encourages staff and students in the #KingsCulturalCommunity to take part in creative activities for their wellbeing. With many people spending increasingly more time at home, physically distanced or in isolation, keeping active, connected and stimulated is high on everyone's agenda. While in-person activities may have stopped, for the time being, our regular creative prompts are still carrying on, challenging the #KingsCulturalCommunity to take time out during the week to engage in creative activities. Prompts are designed for staff and students of all abilities and can be done with regular household items.