27 April 2017
UG student Leanne Tole turns Producer
Leanne Tole, an undergraduate student on the English with Film Studies programme recently co-produced 'Life Outside the Frame', a spinoff series on Star Wars.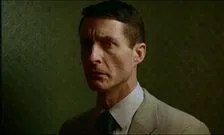 Life Outside the Frame
Applying theoretical insights
Leanne was involved in the film's pre-production processes like scripting, location scouting, casting and sourcing props as well as a production manager during filming. 'As a film student at King's, I have found that my enjoyment analysing film and looking at it from a theoretical perspective has had an impact on my filmmaking outside of university', she says. Leanne says she has found it rewarding and interesting to incorporate the techniques she has analysed during her BA into her own projects. 'I have been studying avant-garde this year which has really inspired me to write a more experimental style film', she says.
Script to reality
From an idea conceived between friends and classmates in the British Film Institute at London's Southbank, Leanne has been instrumental in producing an independently funded professional pilot episode of Life Outside the frame – a web series that focuses on the lives of fringe characters from popular entertainment franchises, who are now struggling to adapt in the 'real world'.
Speaking about the strategic efforts to promote the independent production, Leanne said: 'We took meetings/calls with different potential commissioners – including Channel 4 here in the UK, and few online content channels in the States as well…. We wanted to showcase what we could deliver as a young production company'.
The film can now be viewed and discussed online.