13 November 2015
UK and India sign nuclear collaboration agreement (NCA)
On 12 November 2015, the UK and Indian Prime Ministers signed a Nuclear Collaboration Agreement between the two countries as part of a comprehensive package of collaboration on energy and climate change that amounts to a total of 3.2 billion pounds worth of commercial deals between the UK and India, including joint research programmes and initiatives to share technical, scientific, and financial and policy expertise.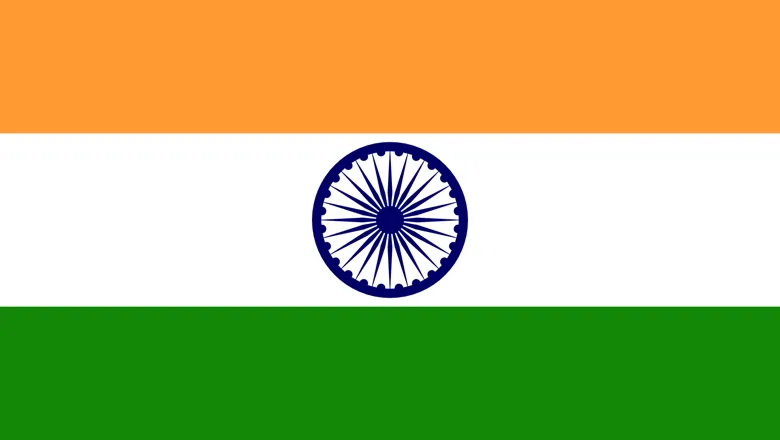 Flag of India
Marking the completion of negotiations, the bilateral Civil Nuclear Co-operation Agreement encourages joint training and experience sharing on civil nuclear research between the UK and Indian Department for Atomic Energy.
A joint statement released on Thursday by British Prime Minister David Cameron and his Indian Counterpart Narendra Modi stated:
"The two Prime Ministers welcomed the successful conclusion of negotiations on a bilateral Civil Nuclear Co-operation Agreement providing a framework for further cooperation, and announced the signing of a MoU between the UK and the Indian Department for Atomic Energy to encourage joint training and experience sharing on Civil Nuclear with the Indian Global Centre for Nuclear Energy Partnership."
The agreement was said to be a "symbol of [our] mutual trust" and aims to "strengthen safety and security in the global nuclear industry."
It is understood that the agreement will provide a framework for, and demonstrate the willingness to increase, cooperation in the civil nuclear sector. The details of any cooperation which occurs will be decided upon between the interested Indian and British entities.
However, all exports from the UK of strategic goods, materials or technology will still require export licences and the proposed export will be assessed fully at that stage, and Government-to-Government Assurances (GTGAs) will still be required.