02 May 2018
UK and Indian Prime Ministers visit the Francis Crick Institute
UK Prime Minister Theresa May and Indian Prime Minister Narendra Modi met with King's research scientists during a recent visit to the Francis Crick Institute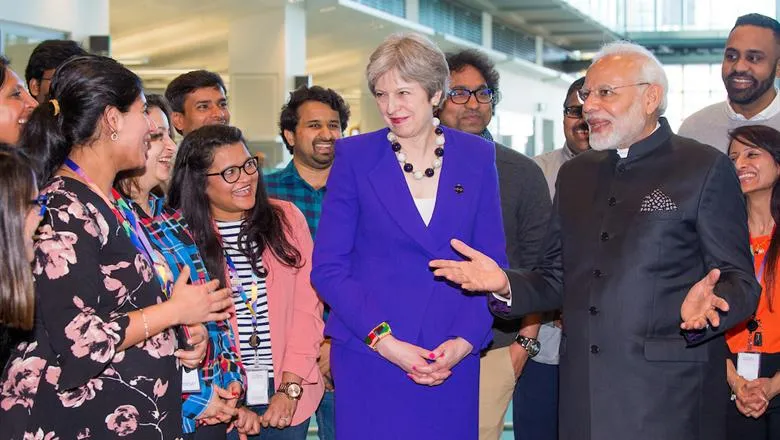 Theresa May and Modi
The politicians were at the King's Cross based facility to launch a new £13 million Tech Alliance between the two countries and announce £1 billion of business deals.
As part of their visit they met 33 Indian scientists, including King's academics, to learn about the ground-breaking work being undertaken at the Institute, which is part funded by King's.
The Prime Ministers also heard about the growing problem of drug resistant malaria and the world-leading research to develop new treatments.
Speaking about the visit, Crick Chief Operating Officer Dr Sam Barrell said: 'It was a real honour telling the Prime Minsters about the amazing work our scientists are doing.
'The Crick is a unique partnership between government, charity, academia and industry, which attracts leading scientists from around the world, and it is a real privilege to showcase our collaborative research on an international stage.'
Pic credit: Fiona Hanson.