28 May 2021
UK's culture war divisions exaggerated but real, say public – as shown by views on equal rights, cultural change and class, and online bubbles
Politicians and the media tend to get the blame for fuelling divides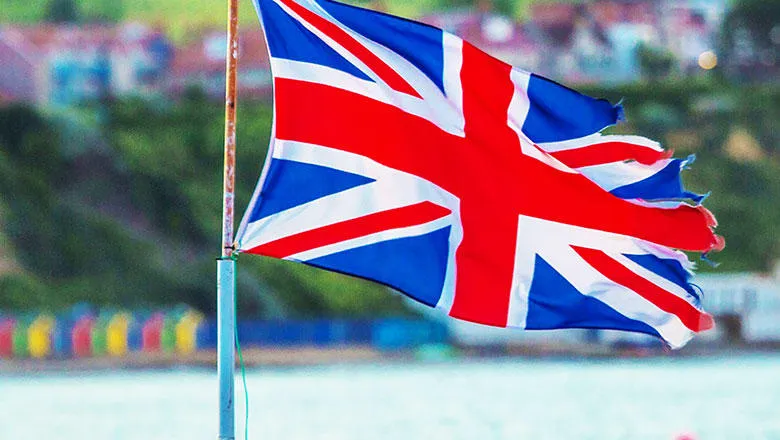 Culture wars in the UK: division and connection
Read the research
Get updates from the Policy Institute >
Three-quarters of the public think divisions in the UK are exaggerated by the media, and around four in 10 believe politicians invent or overemphasise "culture wars" – but Britons still see such conflicts as a real problem and half think the country is the most divided it's been during their lifetime, according to a new study.
The research, by the Policy Institute at King's College London and Ipsos MORI, finds that some of the UK's divisions are reflected in various groups' very different views of equal rights for ethnic minorities and women, and in their attitudes to cultural change and class.
These divisions may in part be linked to some people living in "bubbles" of like-minded individuals – with Labour supporters generally more likely than Conservatives to interact with people who share their political views, particularly online.
This is the second in a series of reports that provides an in-depth assessment of the UK's culture wars.
The public tend to see divisions and culture wars as exaggerated
77% of people agree that the media often makes the country feel more divided than it really is, including 33% who strongly agree.
44% think politicians invent or exaggerate culture wars as a political tactic, while 35% neither agree nor disagree, and only 10% disagree.
Potentially contributing to a sense of division, new detailed analysis of UK newspapers from 1997 to 2020 using the Nexis database shows that, in articles where descriptive language is used in relation to "culture wars", the term is most commonly employed with battle metaphors (26% of articles reviewed), such as "combat", "battleground" and "warrior"; with divisive talk of "conflicts" or "clashes" between "tribes" or "camps" (15%); or with emotive language (10%), such as "bitter", "poisonous" and "toxic".
But that doesn't mean they think such tensions aren't real
Half the country (51%) think the UK is currently the most divided it's been during their lifetime – but a similar proportion (44%) have a less negative view. This includes 30% of the public who say we have been through divided times like this before, and 14% who believe divisions were worse in the past.
44% think culture wars are a serious problem for UK society and politics, although 34% neither agree nor disagree that this is the case.
Half (51%) disagree that culture wars only exist in the media and social media, not real life, compared with just 12% who agree and a quarter (27%) who don't have a view.
The public are more likely to agree than disagree that the UK is divided by culture wars (46% vs 8%) – but not hugely more likely than they are to not have a position at all on the issue (37%).
Brexit and differences by wealth are seen as particular sources of tensions within the UK, with 38% thinking there is a great deal of tension between Leavers and Remainers, and 34% feeling the same about relations between rich and poor. People also see tensions on immigration, politics and cultural values, and the "metropolitan elite" vs "ordinary working people" – but less so between genders, by education level, or between cities and others.
Real tensions are reflected in very different views of equal rights, cultural change and class
The public are split on whether the UK's culture is changing too fast (35%) or whether it's not (32%) – but Conservative (54%) and Leave supporters (57%) are more than twice as likely as their Labour (23%) and Remain (20%) counterparts to feel this way.
24% of the public say when it comes to giving Black, Asian and minority ethnic groups equal rights with white people, things have gone far enough in the UK – but this rises to 45% among Leave supporters, almost four times the proportion of Remainers (12%) who feel the same.
18% of the population overall believe equal rights between women and men have gone far enough in the UK, with Conservatives (28%) around twice as likely as Labour supporters (13%) to agree with this view.
And despite a greater focus on the UK's cultural divides in recent times, the public are still more likely than not to say the country is more divided by class than it was 20 years ago – 48% think this is the case, compared with 22% who believe class-based divisions have reduced. Labour supporters (58%) are also more likely than Conservatives (38%) to feel we're now more divided by class.
Political divides: who sticks to their own bubble?
Labour supporters (30%) are nearly twice as likely as Conservatives (16%) to say most of the people they interact with online share their political views.
And this isn't just because Labour supporters are more likely to use social media – a similar pattern can be seen when looking only at supporters of both parties who use social media on a daily basis.
In general, Labour supporters are more likely to say people they come into contact with – such as colleagues (37% vs 28%) or close friends (61% vs 47%) – largely agree with them on politics.
The exceptions are people who live in the same neighbourhood, where Conservatives (27%) are more likely than Labour supporters (18%) to say such people share their political views, and family members, where there is no difference between the parties (53% vs 53%).
Professor Bobby Duffy, Director of the Policy Institute at King's College London, said:
"It may seem that the public are contradictory on the source and extent of culture wars – with large proportions saying both that they're exaggerated in the media or stoked by politicians but also exist in 'real life'. But of course, both can be true. In fact, we know from the history of culture wars in the US that there is a clear interaction between how the national conversation is set and how the public react – we can get into spirals where one feeds off the other in a cycle.
"We do, then, need to take cultural division seriously – but also bear in mind two points. First, while large proportions will agree that we are experiencing a culture war or that we're divided, very few strongly agree: we hear a lot about the extremes in heated debates, but most people are not as fired-up as it seems. And second, we always feel like we're in the most divided times, because we forget the tensions of the past. Together, these mean we shouldn't think we're necessarily set to divide further, and we need to focus on the vital importance of encouraging connection."
Ben Page, Chief Executive of Ipsos MORI, said:
"We are at an important moment in Britain's culture wars. Our new analysis shows that politicians, commentators, activists and the media themselves are raising the heat about divisions and the public are alert to this. In fact, only a minority are not proud to be British, or are uncomfortable with the pace of change.
"But divisions do exist, and are seen to exist. These include familiar issues like class, wealth and political beliefs, with more recent developments like Brexit adding to them. Understanding the nature and true extent of these is crucial if we want to respect and talk through differences, rather than battle over them – but Britain is much less divided than the popular media focus on it would have us believe."
Technical details – survey
Ipsos MORI interviewed online a representative sample of 2,834 adults aged 16+ across the United Kingdom between 26th November and 2nd December 2020. This data has been collected by Ipsos MORI's UK KnowledgePanel, an online random probability panel which provides gold standard insights into the UK population, by providing bigger sample sizes via the most rigorous research methods. Data are weighted by age, gender, region, Index of Multiple Deprivation quintile, education, ethnicity and number of adults in the household in order to reflect the profile of the UK population. All polls are subject to a wide range of potential sources of error.
Technical details – media analysis
The Policy Institute at King's College London carried out media content analysis based on a sample drawn from Nexis of all articles published in UK newspapers which explicitly mention the term "culture wars" (2,762 articles). Researchers also took a more detailed view of the topics linked to the culture wars, the individuals and institutions involved, and the framing of the term "culture wars", based on close analysis of a sample of 322 articles that focus on the UK – a quarter of all such articles – which were analysed in detail in NVivo using a grounded theory approach.