08 November 2022
Understanding the impact of the increasing cost of living
Tianne Haggar
The Policy Institute is carrying out research across four London boroughs to understand the real-life impact of the cost-of-living-crisis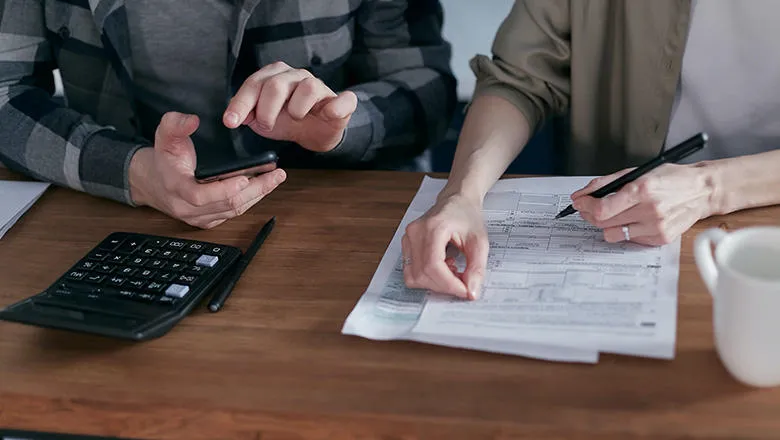 Two years after the pandemic first hit, the UK is in the midst of another crisis. The cost of living is the highest it has been for decades, leaving people across the UK struggling to pay their bills and make ends meet. One in three Britons say they have struggled paying energy bills already this year, long before October's energy price rise and the winter sets in. The crisis is being driven by a range of factors, such as disruption to supply chains and inflation soaring to the highest levels seen in 40 years.
Hit the hardest will be those already living on low incomes and in deprived areas, who spend a larger proportion of their earnings on food, housing, and energy. This threatens to deepen socio-economic inequalities in the UK. Whilst the government's 'levelling up' agenda recognises the importance of reducing disparities across different parts of the country, it has faced criticism for lacking in substance. Moreover, the recent Energy Price Guarantee has proved controversial. Whilst it means a typical households energy build will be frozen at an average of £2500 for two years, saving around £1000 per year, this significantly increases government borrowing and will therefore need to be repaid by taxpayers for decades to come.
Here at The Policy Institute at King's College London, we're carrying out a mixed-methods research project across the London Boroughs of Lambeth, Southwark and the City of Westminster with those most affected by the cost-of-living crisis. Situated across these localities, King's is committed to promoting justice and evidence-based policy making in its home boroughs. Working with local residents most affected by the crisis, we will co-design local and national solutions that would make a positive difference to their lives.
To do this, firstly we're inviting participants to produce evidence in the form of ethnographic multi-media diaries and conducting interviews with their peers. This will provide a snapshot into the daily life of people affected by the increased cost of living.
In the next phase of the research, we will invite residents of those same boroughs to participate in a series of deliberative workshops. This will involve discussing different types of evidence, including the lived experience from the first phase of the research, to develop local policy solutions to mitigate the impact of the cost of living. Such deliberative processes can offer a more targeted and inclusive way of developing a policy response to the crisis, by evaluating the importance of different types of evidence and considering the varying needs of different groups.
In the third phase of the research, we will gauge public support for the policies via a nationally representative survey. The fourth and final phase of the research will present the outcomes of the research programme at a roundtable in early 2023. The event will seek to engage local and national stakeholders, including policymakers, to influence their direction of travel at a time when we desperately need to protect all members of society from increasing costs, and prevent widening inequalities.
By rooting this project in people's lived experience, we hope to develop policies which are both acceptable to the public but also make a tangible difference to their lives. We look forward to sharing updates about our work with you here and, if you'd like to continue the conversation then please do not hesitate to get in touch.
Tianne Haggar is a Research Assistant at The Policy Institute where she works across a wide range of policy areas, with particular research interests in health, migration, and inequalities. She has experience conducting qualitative, quantitative and documentary research.
In this story