25 April 2023
Unit involvement in NIHR dementia research initiative
Supporting and inspiring the next generation of research leaders in applied dementia research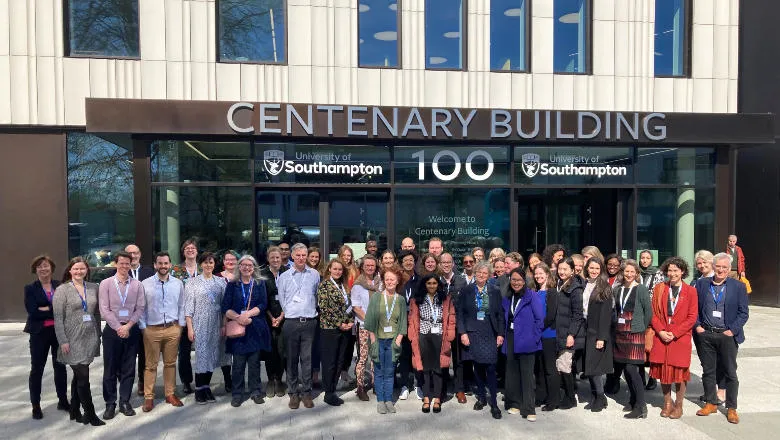 On Tuesday 25 April, Unit member Olivia Luijnenburg attended a networking event with other NIHR Applied Research Collaboration (ARC) DEM COMM postdoctoral fellows from all over England. A total of 45 2-year postdoctoral fellows have been funded by ARC and the Alzheimer's Society to conduct research in dementia.
Fellows were hosted by Dr Ruth Bartlett at the University of Southampton. Further welcomes were given by Professor Alison Richardson (Southampton), Sophie Roberts from the Alzheimer's Society, and Professor Martin Knapp (LSE).
Throughout the day, fellows were encouraged to get to know each other, the dementia projects that were funded, and to establish collaborations for publications, future research, and webinars. The fellowships aim to build capacity for early career researchers and to create a strong network of dementia researchers. The DEM COMM fellows meet bi-monthly for webinars and a Winter School is organised for November.
Olivia Luijnenburg is a Research Associate at the NIHR Policy Research Unit in Health and Social Care Workforce. Her specific research interest is: Spirituality in residential care for people living with dementia: implementing reflective tools for care workers of people living with dementia (SpiritDem for short).
See all Dem Comm Research Fellows and their research topics.
Header image: National cohort of ARC Dementia Research (DEM COMM) Fellows at the University of Southampton on 25 April 2023
On Twitter
In this story