06 July 2022
Universities must prepare for geopolitical shock to global research system, report warns
Disengagement from Russia has had little impact on global science, but China would be a different story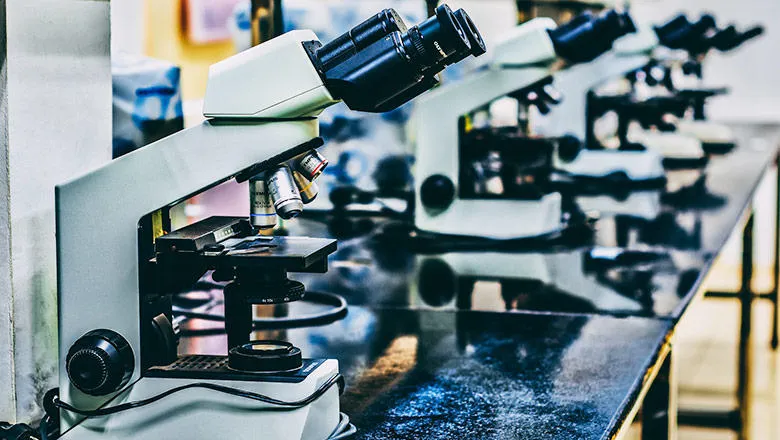 Stumbling bear, soaring dragon: Russia, China and the geopolitics of global science
Read the research
Western universities need to brace for a geopolitical shock that could dislocate global research networks and dramatically narrow the range of potential collaborative partners, argues a new report led by former universities minister Jo Johnson.
While isolating Russia's research system in the wake of the invasion of Ukraine has had little effect on global science, taking a similar approach to China would trigger a profound shock to the global knowledge economy, it finds.
Published by the Policy Institute at King's College London and affiliates of the Mossavar-Rahmani Center for Business and Government at Harvard Kennedy School, the study draws on new data from 20,000 academic journals indexed by ClarivateTM to reveal Russia and China's contrasting weights when it comes to scientific research and collaboration.
It finds that while Russia's science base is weak, deteriorating and marginalised, China is now the world's biggest spender on R&D and over the past 20 years ago has become the first or second most important research partner for a wide range of countries, including many in Moscow's backyard.
"When the geopolitics shift, global science rapidly goes from win-win to battlespace," Johnson said. "Western countries have excluded Russia from science partnerships in the wake of its invasion of Ukraine, which has a clear read-across for what could happen in other theatres in East Asia.
"There is an obvious risk that today's highly globalised networks of knowledge creation wither as nations fall back on research undertaken in the narrow confines of their own institutions and those of like-minded countries.
"While universities will understandably hope for the best, they must also prepare for the worst by diversifying their academic partnerships and international student bodies to mitigate the risk of financial and strategic dependencies on potentially hostile autocratic countries."
Russia today ranks only 16th in the world for research output, accounting for less than 3 per cent of leading publications – a far cry from the USSR's historic heyday as the world's fifth most prolific publisher.
It invests barely 1 per cent of GDP on R&D, its researcher workforce has fallen by 20 per cent since 2000, and half of its international collaboration is limited to astronomy and to nuclear and particle physics.
Of all the countries in Central and Eastern Europe, Russia is the lead (most frequent) collaborator only with Belarus. And even there, however, China is already second and likely to displace Russia soon if recent trends continue.
"Russia is losing relevance in its own backyard, while China makes ever deeper relations with nations once squarely in Moscow's sphere of influence," the report says.
Russia's weak position in science has made it easier for the west to deny it access to opportunities for research collaboration without weakening its own scientific endeavours, but taking a similar approach to China would be a major shock to global knowledge production, the authors argue.
"Since the turn of the millennium, China has gone from near obscurity to becoming a genuine superpower of global science and an indispensable partner for countries around the world," the report says.
In just 20 years, as Russia moved ever further away from the discovery frontier, China has become ever more deeply embedded in western higher education and research systems and a key science collaborator for every OECD country.
They find that China is now the world's biggest spender on R&D and the first or second most frequent research partner for all the G7 countries, as well as the Scandinavian and Baltic states, Australia, Singapore and South Korea.
China also has growing links with Iran (2nd), Egypt (3rd), Saudi Arabia (4th) and the UAE (4th), all of which have substantially increased their research output in the last five years.
Russia and China therefore offer very different costs of disengagement and benefits from continued engagement when it comes to international research, the report warns.
If geopolitics demand disengagement, our mapping of the rich and growing web of research relationships underscores a new reality: the impacts of isolating China on the global science system would be many orders of magnitude more significant than those of banishing Russia.
A potential "DragonBear" scenario, in which China and Russia form a scientific collaborative axis and seek to expand it rapidly, building on their strong existing relationship, will fail to offset the costs of isolation from the west, the report finds.
Beijing has more to lose from isolation from western collaborative networks than to gain from investing heavily in bilateral research engagement with Russia, currently only China's 19th most significant partner.
The authors propose the following recommendations to help manage risks arising from relations in higher education and research systems:
Mapping. Governments and academic institutions must broaden our understanding of a rapidly evolving international research landscape to underpin quality decision-making.


Continue principled and robust collaboration with China. Science and technology are international enterprises. We should confidently continue principled and robust international engagement that protects our values and also enables our academic institutions to remain at the forefront of global science.


What we do at home matters. Much in the realm of domestic and international politics is outside the control of our research institutions, but we can strengthen the research environment by publicly and repeatedly committing to the core value of free and open inquiry.


Avoid knee-jerk discriminatory responses. Academic institutions should work to counter trends within our own societies that weaken higher education.


Diversify academic partners. Universities should diversify their academic partners for both international students and research to avoid dependencies that can become vulnerabilities.


Robust dialogue. Western states should include higher education leaders and policymakers in a flexible and pragmatic whole-of-government approach, enabling a principled defence of interests and values.


Clear policies. Academic institutions should offer efficient and well-informed policies to vet research partnerships.


Cultivate cultural expertise. We should nurture a cadre of professionals with language skills, historical knowledge, and cultural competency relevant to the countries we seek to engage in academic collaboration.