18 March 2021
Universities need new social contract with public, new book argues
Social responsibility should be at the heart of the academic mission, alongside learning and research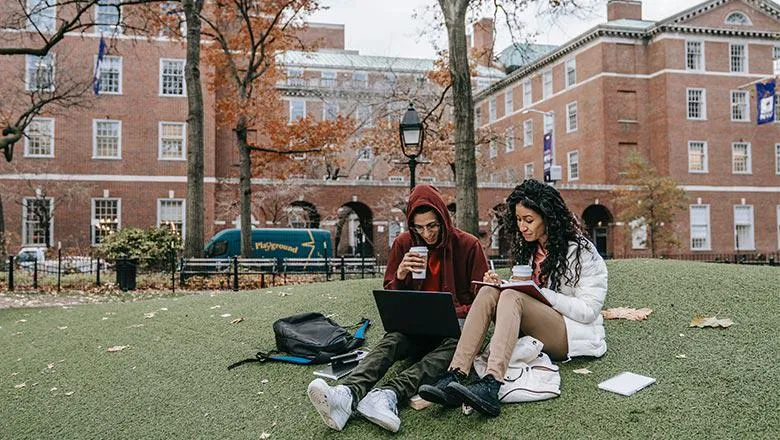 Universities must embrace "new power" values that focus on participation and radical transparency in order to remake their social contract with the public, according to a new book.
In The New Power University, published Thursday 18 March by Pearson, Professor Jonathan Grant argues that universities need a different public purpose, one built on values which put social responsibility at the heart of the academic mission, alongside learning and research.
As part of this, he argues that universities must become an advocate of the policy and political issues that matter to their communities, and that to remain remote from such debates will negatively impact both universities and the societies they serve.
Combining a critique of contemporary universities, a manifesto for the future, and a provocation to stimulate the higher education sector into change, The New Power University proposes how higher education can flourish in the 21st century.
Drawing on a range of real-world examples, the book makes the case for why student activism will and should shape curriculums and universities; how research will address challenges in a co-created way; and how universities' social responsibility will be about actively doing good, not just avoiding doing harm.
The book says that failures in the global geopolitical liberal settlement, existential pressures on climate and resources, social inequality and injustice, the shift from the analogue world to a digital one and a devastating global pandemic, all contribute to a potentially overwhelming sense of systemic change.
The choices universities make will play a critical role in determining which path we take as a society. Universities can be complacent, passive bystanders, or they can embark on a deliberate evolution of their public purpose, the book says.
Julia Gillard, former Prime Minister of Australia and Minster of Education, and Chair-elect of the Wellcome Trust, said:
"Even before Covid-19, universities around the world were facing a wave of change. Now that has become a tsunami. In The New Power University, Jonathan Grant examines the trends and urges the shedding of old shibboleths in order to embrace a new future. Insightful and engaging, this book will spur and shape the urgent debates learning communities need to have and resolve to avoid being left behind."
Jo Johnson, Chairman of Tes Global and former Minister for Universities, Science and Innovation, said:
"This is a timely vision for how universities can rediscover their purpose and renew the social contract that provides their licence to operate. This is essential material for anyone wondering what universities are for and how they can help provide the answers to the most pressing challenges of our times."
Professor Bobby Duffy, Director of the Policy Institute at King's College London, said:
"Jonathan Grant is one of the clearest and most imaginative thinkers on the shifting role of universities that we have in the UK, and this book compellingly lays out the evidence and argument for the next evolution in universities' core purpose. A must-read for those who're interested in both the significant challenges and huge opportunities facing universities over the coming years."
Professor Jonathan Grant, author of The New Power University, said:
"I hope the New Power University will contribute to a rethink about the social purpose of higher education in the 21st century. Universities have lots of power – new and old – and how they choose to use it, or not use it, will have profound impacts on societies for years to come. By adopting 'new power' values, combining ideas around social movements with the networked technologies of social media, embracing social responsibility as part of universities' academic mission, and being shaped by the societies they were founded to serve, universities around the world can refresh and strengthen their critical role in society."
The New Power University is available from a number of outlets, including Amazon, Book Depository, WH Smith and Waterstones.
About the author
Jonathan Grant was formerly Vice President & Vice Principal (Service) at King's College London. Service is King's award-winning and unique commitment to social responsibility and covers a range of activities including social reform, research impact, service-led learning, volunteering, and environment sustainability.
Jonathan joined King's in 2014 to set up the Policy Institute, and was its Director until 2017, when he stepped down to "hold the pen" on developing King's Strategic Vision 2029. He continues to work on a part-time basis at the Policy Institute, where he is Professor of Public Policy and leads several research projects. For the other half of his time he runs Different Angles, a small consultancy business that focuses on the social impact of research and universities.
Jonathan's main research interests are on biomedical and health R&D policy, research impact assessment and the use of research and evidence in policy and decision making, and more recently higher education policy and issues to do with freedom of expression.
Prior to joining King's, Jonathan was President of RAND Europe between June 2006 and October 2012. Before joining RAND in 2002, Jonathan was Head of Policy at the Wellcome Trust.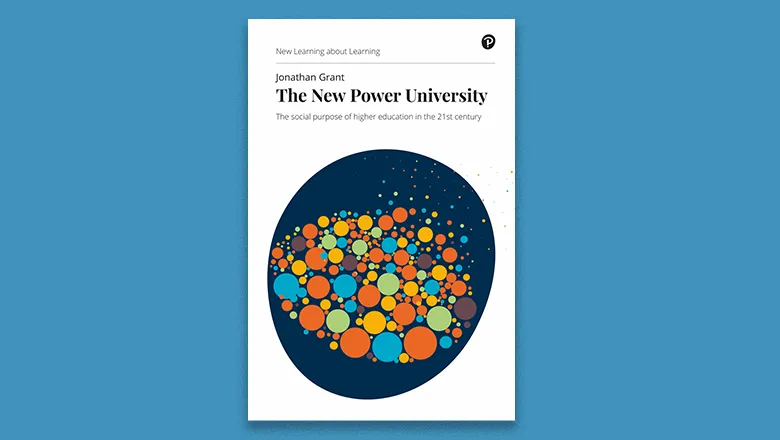 The social purpose of higher education in the 21st century