28 January 2015
Virtual repatriation of Mexican historical documents
A former student on the MA in Digital Humanities has just published a digital edition of the Codex Mendoza - a 16th-century manuscript that is now one of the most important sources on Mexico's pre-Hispanic culture
Codex Mendoza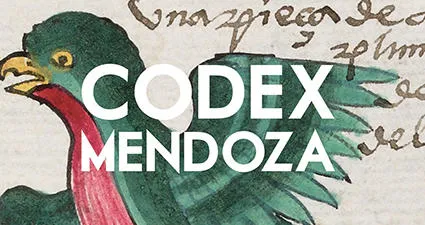 Codex Mendoza
Ernesto Miranda, a former student on the MA in Digital Humanities, has just published a digital edition of the Codex Mendoza - a 16th-century manuscript that is now one of the most important sources on Mexico's pre-Hispanic culture. 
Mexican codices are pictorial documents produced primarily on deerskin and bark that cultures such as the Mayas used to preserve and share their knowledge. The Codex Mendoza was created under the orders of Viceroy Antonio de Mendoza in 1542. It has 72 illustrated pages written in an ancient Aztec language and 63 correspondent pages in Spanish. 
The project began life as an assignment for one of Ernesto's modules, Material Culture of the Book, where students had to plan how they would digitise a book. After graduating, he took his plan to Mexico's National Institute of Anthropology and History (INAH), the Bodleian Library in Oxford, University of California Press, and King's College London, who all helped him to complete it. 
The edition allows you to access and view the pages of the manuscript, which depicts the economic, political and social climate around the time of its production. You can see transcriptions, translations and supplementary material, by scrolling over or clicking on images and text. 
The Digital Codex Mendoza is part of INAH's effort to highlight the importance of Mexican Codices for national history and is the first in a series that will virtually repatriate significant Mexican documents. It is now freely available both online and as an app on the iTunes store, and it has been featured in the New York Times.