25 May 2023
Vision for the future set out in new school strategy
A vision for how the School of Politics and Economics can build on its strengths and develop in the future will be set out at the launch of the school's new strategy.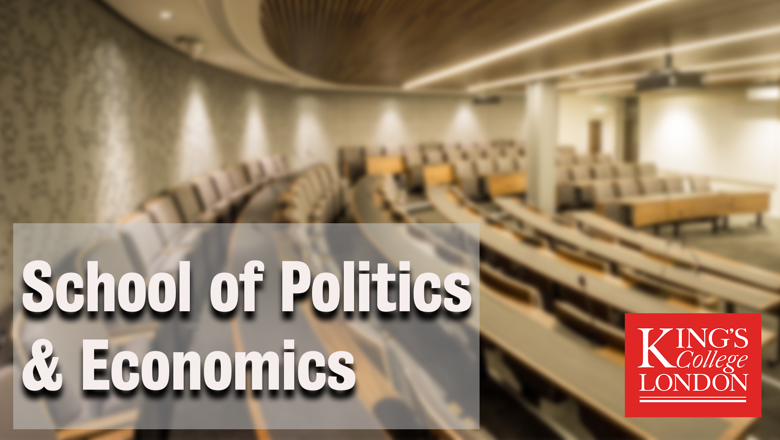 The strategy identifies several areas of priority for the school - including development of the post-graduate taught offering, greater representation at university level, research impact, and a renewed focus on equality and diversity - with a plan to drive progress in these areas over a five-year period.
Work on designing the strategy has been led by Professor Peter John, head of the school, and Dr Virginia Preston, head of school administration, in consultation with academic staff, members of the professional services team and the student cohort.
The launch will take place in the Terrace Café at King's on 13 June and will see Professor Linda McKie, Executive Dean of the Faculty of Social Science and Public Policy, offer her comments along with Professor Adam Fagan, Vice President (Education and Student Success). A reception will be held following the launch.
Prof John said: "The strategy reviews the activities of the school, celebrates what has been achieved, assesses performance along key indicators, reports a wider consultation, identifies any weaknesses or threats, and seeks to put into place changes that address any weakness and take advantage of likely opportunities.
"I enjoyed getting around our different departments and speaking to so many colleagues over the last few months and I want to thank everyone for sharing their reflections with me. It was tremendously informative and played a big part in helping make this strategy what I hope you will agree is a robust and suitably challenging framework with which to move forward together."
Read the stratetgy
You can read the strategy in full here.
In this story