09 May 2023
Visit to exhibition 'informative and fascinating' for students
A group of students from the Department of European and International Studies enjoyed a visit to a new exhibition focussed on Korean culture.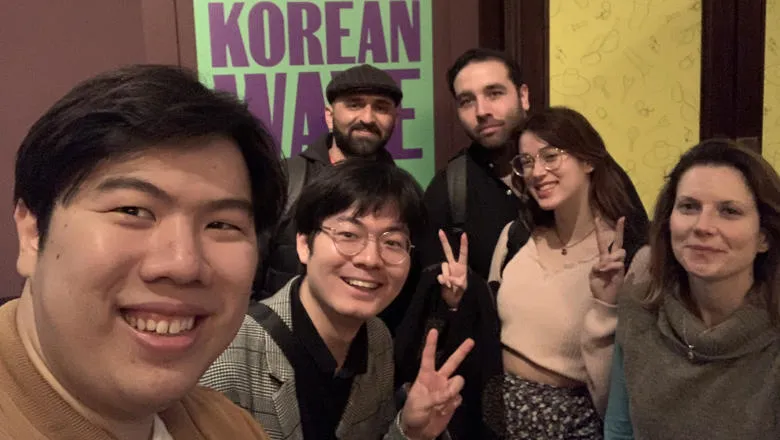 EIS students at the exhibition with Dr Marianna Griffini (far right). Picture: CONTRIBUTED
The postgraduate students, studying the East Asia in the Political Economy module, visited the Victoria and Albert Museum in London to attend the Hallyu! exhibition.
The exhibition seeks to showcase the popular culture of South Korea, exploring the makings of the Korean Wave and its global impact on the creative industries of cinema, drama, music, fandom, beauty and fashion.
Dr Marianna Griffini, lecturer in the Department of European and International Studies, said: "It was a highly informative and fascinating exhibition. We had fun, and took academic reflections out of the classroom, and then the other way around taking ideas from the exhibit to apply in class."
The exhibition runs until 25 June. Find out more here.