01 September 2020
Visiting professor appointed to top civil service post
A visiting professor who has worked closely with the Department of Political Economy and the Strand Group has become the UK's most senior civil servant.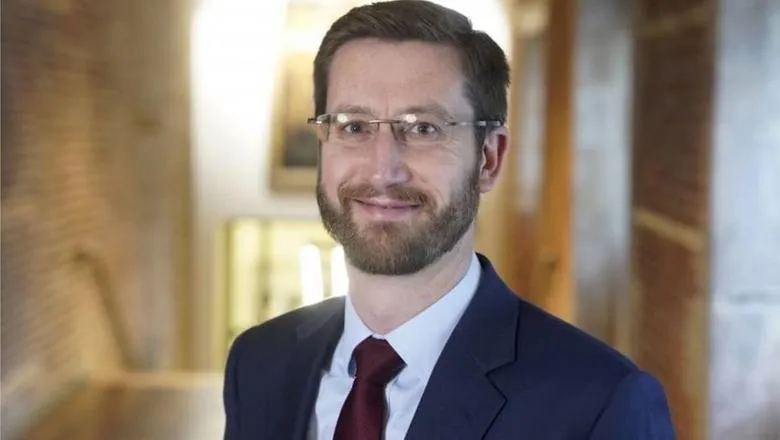 Dr Simon Case. Picture: GOV.UK
Dr Simon Case was confirmed as new Cabinet Secretary by Prime Minister Boris Johnson on 1 September, succeeding Sir Mark Sedwill as the head of the civil service.
Prior to his appointment, Dr Case served as permanent secretary in Number 10, while on secondment from his role as private secretary to the Duke of Cambridge. Previously, he was principal private secretary to David Cameron and Theresa May, and director of strategy at GCHQ.
Commenting on his appointment, Dr Case said: "Over these few months of working on the COVID response, I have seen how much hard work is being done by the civil service to support the government and our country through unprecedented times. It is a privilege to come into this role to lead a service that is working day in, day out to deliver for people right across the country."
As with every other Cabinet Secretary since 1992, Dr Case will host a unique session for King's College London students on Dr Jon Davis's The History of the Prime Minister – in partnership with No 10 Downing Street postgraduate module.
Dr Case will take up his new post on 9 September.
To find out more about the Strand Group, click here. 
In this story