04 June 2021
Volunteer as a Positive Peer
Help fellow students thrive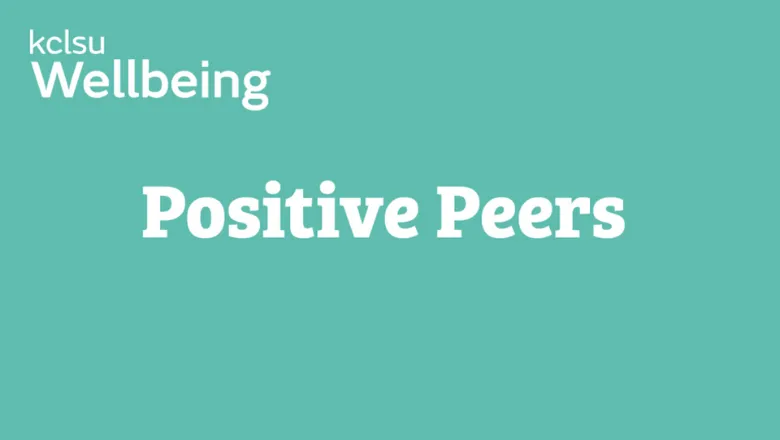 The Positive Peers are a team of students trained to help fellow students thrive through creating student-only spaces where they support and learn from each other.
The Positive Peers are a key part of KCLSU Wellbeing and contribute to our community's commitment to improve student mental health and wellbeing.
Applications are now open to join the Positive Peers.
This is a voluntary role for 3-5 hours per week.
If you are passionate about improving the health and wellbeing of the King's community, we want to hear from you! All training will be provided.
We asked our current Positive Peers some questions about their role.
Which aspect of being a Positive Peer do you enjoy the most?
'Having the opportunity to support other students, and being part of a community of supportive students.'
'I liked that I was able to create resources to help other people and getting to know the other Positive Peers.'
'I enjoyed working together to promote wellbeing for students at King's. There are so many opportunities to get involved with amazing initiatives as a Positive Peer.'
What is it like being a part of the Positive Peers team?
'I absolutely loved being a Positive Peer. It was lovely to meet so many wonderful, like-minded individuals.'
'I have had the most wonderful experience being part of the Positive Peers team and working with amazing people. I feel very fortunate and grateful to have worked with them and formed friendships. This role has definitely been one of the highlights from my time at King's.'
'Being part of the Positive Peers helped me to feel like a part of the King's community.'