19 April 2017
Wanted! High flying postdoctoral scientists
Applications are invited for Prize Fellowships at King's College London supported by the Wellcome Trust.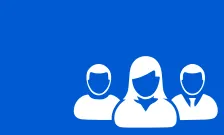 These fellowships seek to recruit outstanding postdoctoral basic or translational scientists who are looking to establish their own independent research careers. These prestigious awards will provide a generous salary plus running expenses for 18-24 months.
They will enable appointees to establish their own research programmes at King's and to compete for post-doctoral Fellowships/Senior Fellowships from Research Councils, Wellcome Trust and other AMRC charities. 
If you are interested in applying and would like to find an academic sponsor in an area of research interest please see our Research Pages.  You can contact academics directly with a CV or alternatively you can send your CV to Louise.Smith@kcl.ac.uk
Application deadline is 18th May 2017, interviews 19th/20th June 2017.
Full details of the fellowship opportunities can be found on the University recruitment website