16 May 2019
We owe a debt to Kevan Collins
Michael Sanders
MICHAEL SANDERS: Sir Kevan blazed a trail for evidence-based policy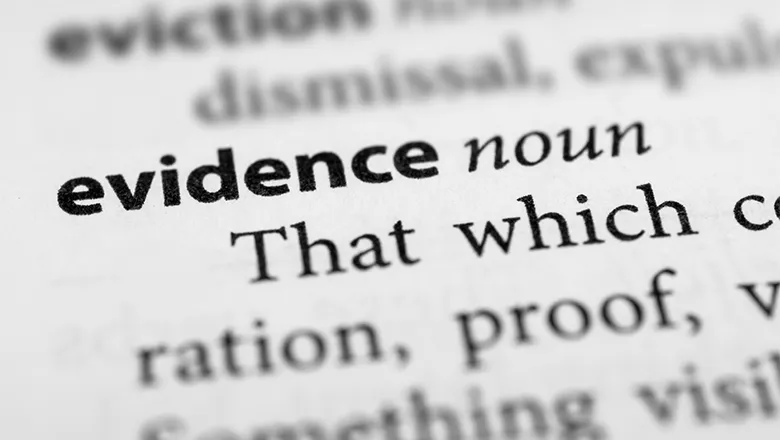 Evidence
It's a bad month for heroes. Still reeling from the reality that Robert Downey Jr has performed his last act as Tony Stark, today brings yet more sad news, as Sir Kevan Collins, the evidence-based policy world's answer to Iron Man, is to step down as Chief Executive of the Education Endowment Foundation.
Sir Kevan's tenure as inaugural leader of the EEF has seen the charity, which is dedicated to closing attainment gaps between less affluent students and their peers, become largest funder of education research in the UK, and established Britain as the world's leader in the area.
The Education Endowment Foundation funds a huge number of interventions that aim to improve attainment for young people – but compared to other organisations of their type, the EEF stands out for its relentless approach to producing and disseminating high-quality research that finds the causal impact of new interventions on attainment. To do this, they have conducted over 80 randomised controlled trials – often held up as the gold standard in evaluation – and have around 80 more in the field as I write. More than half of all schools have been involved in an EEF research project.
These are hugely impressive figures, but even this would lack impact were it not for the EEF's commitment to sharing and translating that evidence in a way that teachers can use – be that through their widely used toolkit of evidence, or the research schools network.
Even this, however, is to downplay the impact that Sir Kevan and the EEF have. As the first of the 21st century "What Works Centres", the EEF has inspired a host of other organisations, ranging from the Early intervention Foundation to the Centre For Ageing Better, and from What Works Wellbeing to the What Works Centre for Crime Reduction. These centres aim to bring the same rigour and attitude to evidence and collaboration as EEF to their own policy areas.
The EEF, as the trailblazer, has shown us that it's that not every intervention works – and that in some cases, it's just as valuable to know that something is ineffective as it is to know that it works, if that knowledge helps us prioritise resources. They've shown us, as I've written about previously, that it's OK to stumble, as long as you keep learning and share what you've learned with others. The What Works Centres that followed EEF have an easier time because of their pioneering example.
Sir Kevan has set the tone of the EEF from the beginning, in terms both of its rigour and its generosity of spirit. When I was a younger, more junior researcher, Sir Kevan very generously gave his time to talk through research ideas and proposals we had at the Behavioural Insights Team, where I then worked, and by example created the culture at the EEF which makes so many of us come back time and again to work with them on research and evaluation projects. I was struck then that while I, with much less responsibility on my shoulders, could barely keep on top of my projects and a constant stream of emails, Sir Kevan seemed to have read all the latest research. This capacity, combined with a career in public service that led him to be Director of Children's Services and later Chief Executive of Tower Hamlets, leant him an almost unique ability to relate to the strategic and operational issues of the front lines of public service, as well as to the latest academic research.
Over the last few months, as I've transitioned into being Executive Director of the What Works Centre for Children's Social Care, Sir Kevan's counsel on how to navigate the world of what works has been invaluable during the occasional rough day, and has given me a new appreciation for his talents and kindness.
The EEF now has some big shoes to fill as they search for a new chief executive. No matter who replaces Sir Kevan, his legacy – of a transformation of education research, and the wider what works network – is secure.
Dr Michael Sanders is a Reader in Public Policy at the Policy Institute, King's College London, and Executive Director of the What Works Centre for Children's Social Care. He previously served as Chief Scientist at the Behavioural Insights Team.