22 October 2018
What should gender's future be?
The Future of Legal Gender project (FLaG) is a three-year ESRC-funded project led by Professor Davina Cooper that is investigating the future of legal gender.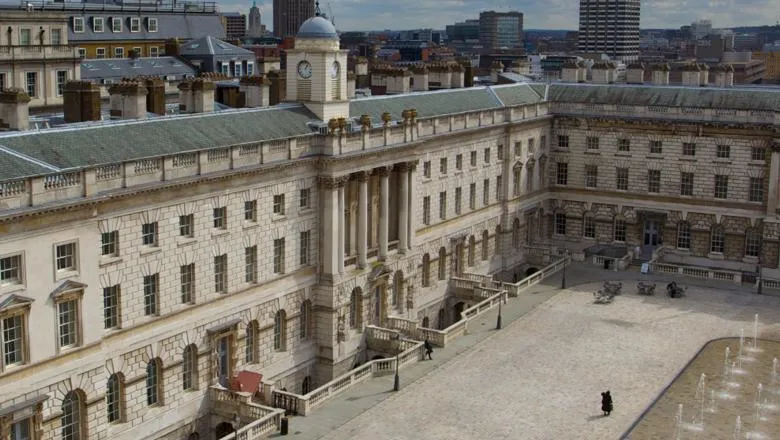 Somerset House
The Future of Legal Gender project (FLaG) is a three-year ESRC-funded project led by Professor Davina Cooper that is investigating the future of legal gender.
Currently in the UK, we are all assigned a legal gender, starting with the sex we are declared at birth. But are there good reasons for retaining a system of assigned gender; or one in which people's gender has formal legal status? What are the implications, in terms of the challenges, risks and benefits, of radical reform? Will gender fade in significance, become a matter of personal choice, define new ways of living and being, or remain a category of domination and inequality? And what can law contribute to these changes?


These questions and more were addressed at a joint seminar with the Equality and Diversity Forum (EDF) on 9 October 2018. Davina Cooper, opening the seminar, explained the value of taking a prefigurative approach in the project, as a way of 'creatively experimenting with what could be'. The project asks 'an open question about what more far-reaching law reform can accomplish than the law reform options currently on the table', while still doing this in ways 'that are embedded within current policy debates' and 'involve a range of people with different expertise and commitments'.
In this creative, collaborative spirit, participants broke-out into small groups to explore how they would like to see the future of gender, and what role they thought law could play in its transformation – whether this means diversifying gender, equalising genders, and/or abolishing gender. In fact, the project asks can the law do all three? Groups also considered what the project could learn from other equality agendas about how to reform legally assigned sex/gender status while continuing to address gender inequality, e.g. from equality agendas relating to religion and disability. The legal and political relationship of gender to sex, and the future of this relationship, was another key topic for discussion.
EDF's Chief Executive, Ali Harris, who chaired the event, said 'the seminar provided a fascinating opportunity to discuss the role of the law in both reflecting and shaping societal change and how people think about gender. It asked what role the legal definition of sex and gender currently plays, and what role it might play in recognising the growing number of people who identify as non-binary, or in reducing harmful gender stereotypes, as well as the possible pitfalls. These are important, timely questions and the Equality and Diversity Forum are delighted to support King's in encouraging constructive debate and developing a robust evidence base.'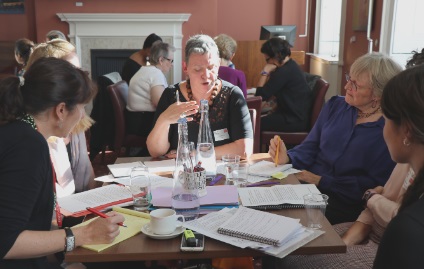 35 EDF members attended, representing a wide range of organisations – including those working in the fields of healthcare, housing and education, and those focusing on equality for women, people with disabilities, the elderly and LGBT people.
The FLaG project team is comprised of researchers from King's, Loughborough and Kent universities and is supported by an international advisory board. Principal Investigator, Davina Cooper, is Research Professor in Law and Political Theory at King's.  The seminar on 9 October was a joint event with the Equality and Diversity Forum, a national network of organisations working across all areas of equality and human rights.
The team has recently launched a public opinion survey on what gender means to people in their everyday lives, and the role law should play in its regulation. The project seeks to reach a wide range of people, not only those involved in the current debates around sex and gender.
Visit the FLaG website for more information and to take part in the survey.
In this story