19 May 2022
What's nudge got to do with it?
Michael Sanders
Is behavioural public policy just a distraction, or can nudge-type policies actually make a difference?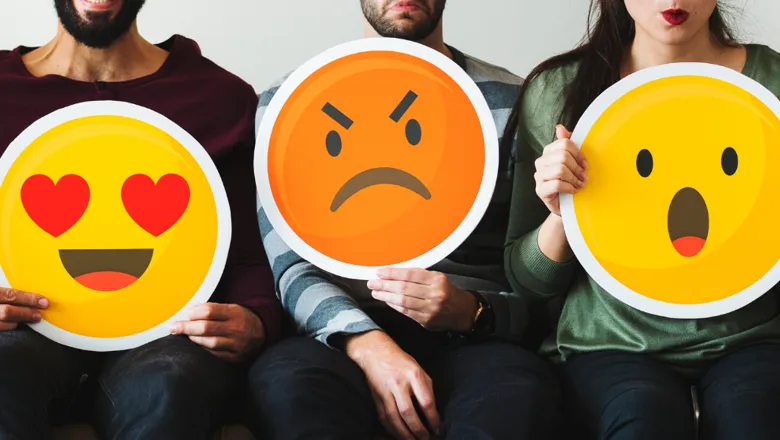 Michael Sanders is a Professor of Public Policy at the Policy Institute, King's College London.
Nick Chater and George Loewenstein, two eminent professors of behavioural science, have written a working paper that amounts to a mea culpa. Behavioural science, applied to public policy, has been a distraction from tackling real problems. This theme was picked up by the FT's Tim Harford, in a typically well written article that accepted some of their points.
Harford, Chater and Loewenstein are big names. Unless you've been an especially dedicated follower of the world of nudging, over an especially long time, you probably have no idea who I am. Since this blog offers not original research but reflections on my own meandering experiences, I'll therefore begin by introducing myself.
I was the second head of research, and first Chief Scientist, of The Behavioural Insights Team (BIT), also known as the world's first nudge unit. I joined the team in the spring of 2012 and was with them until early 2019. During that time, I was exceedingly fortunate to have a birds eye view of BIT's research function, working with colleagues in the UK, the US, Singapore, Australia, and New Zealand – as well as projects in a dozen more countries.
Alongside this work, I spent two years teaching a course on behavioural public policy at Harvard, then six years teaching the same course at Oxford. Besides this, I've supervised eight doctoral students in behavioural public policy across a range of policy areas, and I've taught executive education both at Oxford, and at Warwick Business School – the latter of which with, among others, Nick Chater, I am the editor (with Syon Bhanot and Shibeal O'Flaherty) of a forthcoming book about behavioural insights units in governments around the world, with contributions from 25 such teams.
I've written this list, not to show off, but to make a point that I've been around the behavioural public policy world for some time, to quite an extent. I believe that more than half the "nudge units" around the world contain at least one of my former students or colleagues.
In all this time, and through all these connections, I don't think that I've ever come across anyone who resembles the straw man being presented by Chater and Loewenstein. Nobody thinks – or acts as though they think – that nudges are a solution to all of our problems, or even most of them. In fact, the only people with views this strong about the power of nudges are Chater and Loewenstein themselves. If it weren't for David Halpern and his merry band of nudgers, Britain would, it seems, have tackled climate change, inequality, and more besides. If it weren't for these flashy nudges, we'd be living in a utopia by now.
I don't believe that there's a relationship between these two things at all, but if I were to posit one, I'd suggest that the causality runs the other way. Governments that have decided not to – or are unable to – spend lots of money to tackle structural problems might consequently more likely to take up nudging – not the other way around. The coalition government that spawned BIT was committed to a programme of austerity. The Social and Behavioural Sciences Team in the Obama administration only came about during Obama's second term, when his capacity for pushing through legislation was greatly diminished.
It's certainly true that some professional nudgers are sometimes guilty of thinking up neat behavioural science interventions when perhaps a structural solution might be better. If your window into government was only as an advisor to nudge units in governments, or reading the occasional papers published by nudge units in academic journals, then I can see why you'd think that government was over-consumed by nudging – but I'd hope that senior professors would know better than to fall for this bias.
The current iteration of the Cabinet Office's Behavioural Insights Unit has seven staff – out of well over 8,000 civil servants in that department. Across government, very few nudgers are members of the senior civil service (grade five and above). This isn't to say that they aren't influential, but if you've got an image of a cabal of behavioural scientists distracting cabinet ministers from the important issues of the day, it's inaccurate. Yes, nudgers are a bit obsessed with nudging. Oddly, the Bank of England's Monetary Policy Committee is all but silent on the topic of text messages that aim to induce reciprocity, preferring for some reason to bang on about monetary policy.
It's true that people love the "one weird trick" type of narrative – but we shouldn't be seduced by it, one way or the other. My favourite study I was ever involved in saw students at the University of Bristol write out to less fortunate, high attaining students around the country, encouraging them to think about applying to selective universities. At the end of the project, we'd managed to get 300 more young people to do just that.
This is a source of deep pride for me, and an example of what I think nudge-type policies can do well. But we need to remember what our nudge was built on. The hard work of hundreds of thousands of teachers across the country, to say nothing of teaching assistants, parents, university widening participation teams, and young people themselves. Massive government spending on education, spread over years and years made 99.9% of the difference.
Our nudge typed a small number of young people into making a slightly different choice. I'm proud, but I don't for one minute think that those kids are at university because of me alone, any more than I think that my work encouraging people to use their smart meter in home displays is the reason that we haven't cracked climate change yet.