31 October 2019
Why are emotions so important in business?
Ali Budjanovcanin, Lecturer in Work Psychology and Public Sector Management
We don't switch our emotions off when we are at work, so how can leaders can harness them? Dr Ali Budjanovcanin shared her insights with our Alumni and the City Women Network.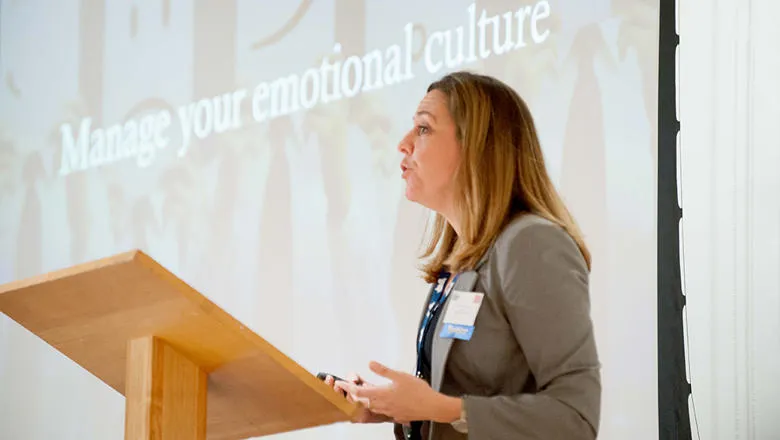 Dr Ali Budjanovcanin speaks to the City Women Network and female alumni. Photo by Nathan Clarke Photographyy
Emotions can be key to performance. If we are expending a lot of effort dealing with a toxic environment – emotional survival - there's far less left in the tank for our work. So it's important that leaders are creating an environment in which employees can thrive.
One way to do that is by making people feel psychologically safe. Psychological safety can help individuals challenge the status quo or make constructive mistakes, enabling them to take the steps that might be needed to progress, like learning new skills or trying a radically different new approach.  But we shouldn't turn the pressure off altogether; too little pressure can lead to boredom and feeling under challenged.
Another way to foster a positive emotional environment is to manage your emotional culture – the shared affective values, norms and assumptions that govern which emotions people have and express at work and which ones they are better off suppressing.
Underlying these suggested approached is emotional intelligence – the set of emotional skills and abilities that allow us to navigate interpersonal challenges in the workplace. Emotional Intelligence is more predictive of success than IQ, and the good news is that it is not about personality types, so can be developed.  So, what can leaders do to harness emotions?
Set the agenda: make sure that everyone knows what you are doing to make people feel heard, recognised and supported in terms of their emotional health. It's vital to pay attention to and gauge how people are feeling.  
Set the stage: use teamwork and cross silos to create the conditions for shared success, and fun. Codify your emotional culture in mission statements and the actions you take as a leader.
Set the tone: encourage and celebrate individual and corporate social impact efforts.  Model the kind of emotions you want to cultivate – remember, emotions are contagious. 
Pay attention to individuals: support and encourage, mentor and coach.  Try to close the gap between your 'in-group' and 'out-group' – though this does not mean you have to be friends with everyone.
In this story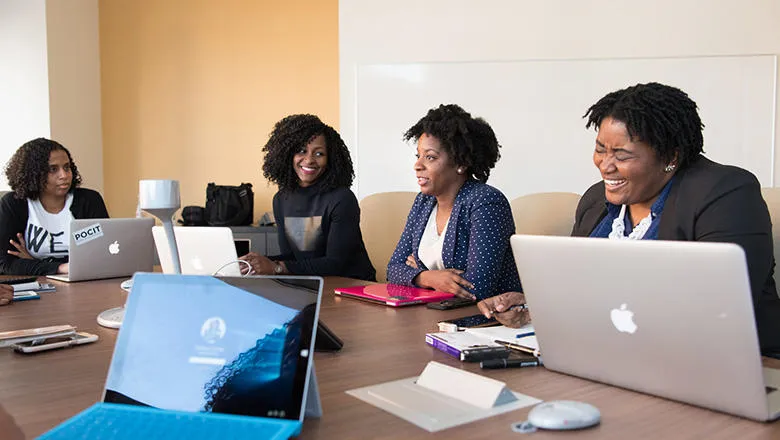 King's Business School is delighted to be partnering with City Women Network for an inspirational evening celebrating women in...