06 January 2020
'Why Colonialism is Wrong' article published in journal
Professor Massimo Renzo's article 'Why Colonialism is Wrong' has been published in the Current Legal Problems (CLP) journal.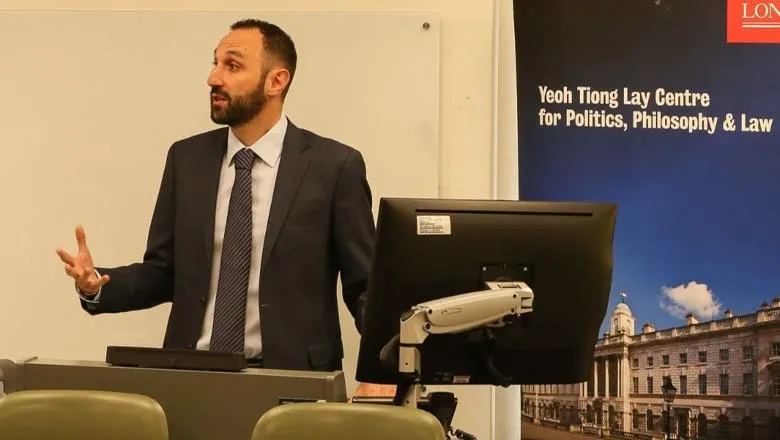 Professor Massimo Renzo
The paper discusses what colonial domination has historically involved - including subjecting innocent populations to atrocities such as murder, torture and exploitation. Professor Renzo says:
"Pointing at these wrongs is not enough to explain the distinctive way in which colonialism is wrong. After all, murder, torture and exploitation are wrong whether or not they occur in the context of colonial occupation. If all we can do to explain the nature of colonialism is point at the fact that it typically involves the perpetration of these crimes, we cannot vindicate the thought that there is something distinctively wrong with it. And yet, intuitively the victims of colonial domination have suffered a distinctive wrong over and above those associated with these crimes. How should we understand the nature of this wrong? I answer this question by arguing that colonial domination undermines the capacity of political communities to exercise their self-determining agency in a particular way."
Current Legal Problems
The Current Legal Problems (CLP) annual volume is published on behalf of University College London, Faculty of Laws. It is based on the Faculty's annual lecture series that was established over sixty years ago. The lectures are public, delivered on a weekly basis and chaired by members of the judiciary. CLP features scholarly articles that offer a critical analysis of important current legal issues. It covers all areas of legal scholarship and features a wide range of methodological approaches to law. With its emphasis on contemporary developments, CLP is a major point of reference for legal scholarship.
In this story