02 March 2021
Why London is streets ahead in efforts to tackle air pollution
Action to tackle air pollution has been markedly more effective in London than at the national level because of a history of cross-party consensus and public support for action across the capital, a new paper has concluded.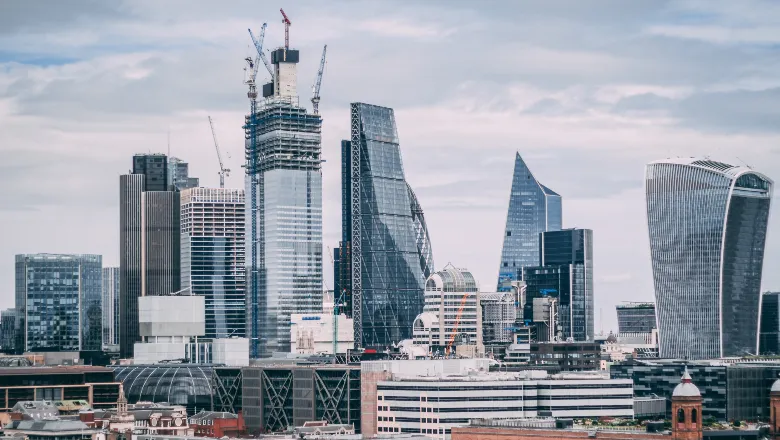 London has fared better in its efforts to tackle air pollution.
Dr Tomas Maltby says the framing of air pollution as an urgent public health issue and a history of support across the political divide has meant progress on reducing harmful pollutants in the air in London is ahead of progress made at the UK-level, where action has been hamstrung by fragmented decision-making and a relative lack of public support.
Dr Maltby, from the Department of Political Economy at King's College London, revealed his findings in a new paper, Consensus and entrepreneurship: The contrasting local and national politics of UK air pollution, published in the journal Environment and Planning C: Politics and Space.
In the paper, Dr Maltby said: "In London there is broad cross-party consensus and relatively high public concern, and a mayor acting as a policy entrepreneur, able to build upon pre-existing congestion charging policy.
"In contrast, at the national level there is a shared understanding that air pollution constitutes a problem, but less consensus on its scale amongst the public and across political parties, fragmented policy making and responsibility for the issue and little agreement on the appropriate policy response."
The paper draws on media coverage of air pollution, multiple data sets, interviews with politicians and policy-makers, public opinion polling and political party manifestos from across five general elections and three mayoral elections.
Dr Maltby found that since the introduction of the London mayor in 2000, there had been a history of 'policy entrepreneurship', in which successive mayors had built on the history of cross-party consensus on the environment to introduce gradually more ambitious policies. The issue of air pollution had also been higher on the political agenda much earlier in London than on the national stage.
At the UK-level, Dr Maltby said, there was consensus that air quality was an issue but no consensus on how to solve it, a reluctance from government to tax motorists, and no clear view on where responsibility lies for tackling the issue.
You can read the article, which is open acccess, here.
In this story