05 July 2019
Why we need to queer security studies
To coincide with Pride London Dr Jamie J. Hagen joins Amanda Chisholm to discuss transgender rights, queering security studies and gender equality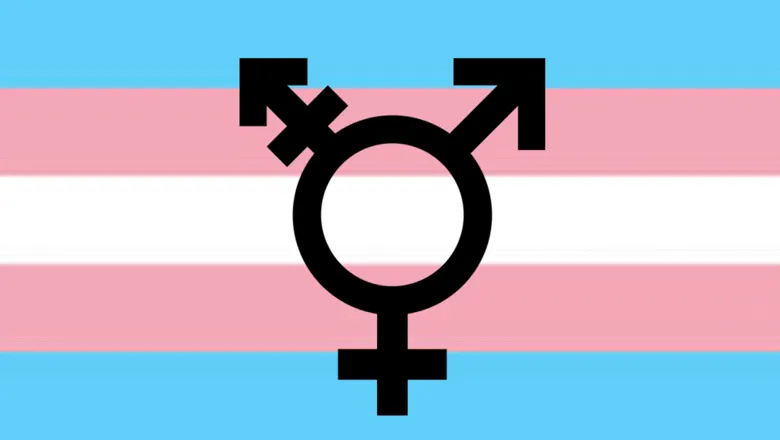 Transgender flag
This year marks the 50th anniversary of the Stonewall Riots in New York City's gay district, Greenwich Village on June 28, 1969. This event was monumental in the progression of queer rights being a part of human rights. 50 years on, progress has been made with same sex acts becoming legal and being accepted within most parts of society. However, when it comes to safety and security, very little research and data is in place to accurately represent and more importantly protect the queer community.
"Women experience the world differently and often the statistics or readings we do hear of are dangerously in favour of heteronormativity and cisgender women" said Dr Jamie J. Hagen, Visiting Fellow of Centre for Women, Peace and Security at the London School of Economics and Politics and member of LGBTQIA+ community, as she joined King's College London's Senior Lecturer in Security Studies Dr Amanda Chisholm this Pride month to discuss transgender rights and why we need to queer security studies.
Jamie J Hagen
"The experiences of lesbian, bisexual and transgender women during conflict and post conflict are largely ignored in international and national security and reconstruction policies as well as within the broader academic literatures," said Dr Hagen. Her work bridges LGBTQIA+ and feminist security studies using queer international relations, emphasising how sexual orientation and gender identity matter to peace and security practices, particularly in post-conflict settings. It not only makes visible these communities often left out of security discussions, but it also breaks down binary thinking that impedes effective policies and practices in post-conflict.
Dr Hagen investigates women, peace and security as a queer theory in international relations and interrogates what queer inclusion is in a system that favours cisgender privilege. "My work proposes a more inclusive insight into academic research and what it looks like to implement these resolutions such as looking into borders, sovereignty and citizenship, as well as transphobic and homophobic based violence and how sexual orientation and gender identity and how this affects the victims and the perpetrators both 'at home' and 'over there'."
Everyone can support this shift to a more inclusive perspective on security studies. "In showing your support allies don't need to be the experts, but they can use their space to be inclusive and supportive and share their platforms and allow for gender to remain complicated."
King's College London is supportive of LGBTQIA+ issues through Trans Community and Diversity and Inclusion.
In this story