16 June 2017
Winners announced for £2m programme to commercialise life sciences discoveries
Winners announced for £2m programme to commercialise life sciences discoveries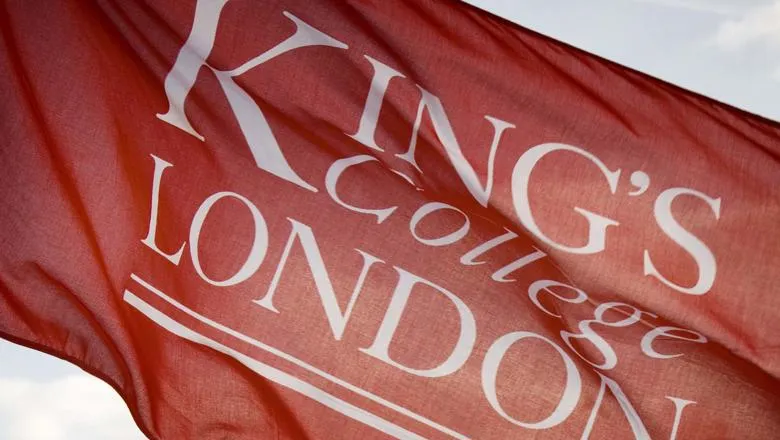 MedCity's 'Collaborate to Innovate' programme has today announced the 16 winning projects chosen to collaborate with leading universities and academics to address a specific challenge.
The £2m programme is led by King's College London and is part-funded by ERDF and HEFCE.
Over 70 companies applied to the programme, and were matched with suitable academic partners to develop 6-12 month collaborative proposals worth up to £100,000. A panel of academics and industry representatives selected the winning projects, based on technological potential, R&D challenges, commercial potential, and impact.
King's will be working with five different companies:
LIfT BioSciences Ltd
LiFT's mission is to cure pancreatic cancer by 2021. They are developing the use of innate immunity in the treatment of cancer, first targeting pancreatic ductal adenocarcinoma (PDAC). The process is a transfusion of white blood cells from people who are naturally immune to cancer to boost the immune system of people with weaker immune systems. They will work with Prof Farzaneh at KCL on an ambitious study to provide in-vitro evidence that Leukocyte Infusion therapy (LiFT) works in PDAC, with could have major implications for the therapy landscape.
MABLE Care
The team has developed a prototype Care Management System App for patients with dementia and their families to connect, get organised, reminisce, stay safe and improve their wellbeing. As more users interact with the System – MABLE - 'big data' will be collated to enhance researchers' understanding of dementia and ultimately improve the lives of those living with and affected by dementia. They will work with Professor Robert Stewart at King's to develop the prototype and bring it closer to commercialisation, drawing on input from dementia patients and their carers.
Azure PCR
Azure PCR has developed and validated a machine learning based product, AccuCall that can automatically interpret any qPCR test. This product will support the diagnosis and monitoring of people with infectious diseases. The collaboration with Dr John Cason's group at KCL will help to develop AccuCall and enable it to operate in a high workload clinical laboratory diagnostic service.
Plasticell Ltd
Plasticell have developed a screening technology – Combicult - to develop platelets from pluripotent stem cells. They will work with Dr Simon Pitchford at King's to perform in vivo functional testing, ensuring that the derived platelets are suitable for therapeutic use, which could lead to advancements in regenerative medicine.
Sphere Fluidics Ltd
Sphere Fluidics has a long track record of experience in microfluidic technologies. Through a collaboration with Dr Bryan Wu, they will shed light on the immunological mechanisms underlying asthma and allergy, enabling a personalised approach to patients.
The eleven other companies will be working with Imperial College London, Queen Mary University of London, and University College London.
Sarah Haywood, CEO of MedCity said: 'There are over 1,000 life sciences companies across London and the South East discovering life-changing therapies, developing AI and VR technologies, and using smartphones to help people manage their care.
'Sometimes you just need a helping hand with the last piece of the puzzle, to get the idea from mind to market. I'm excited to be able to match 16 ground-breaking SMEs with academics from our leading universities to develop their innovations and make them commercially viable.'
MedCity's Collaborate to Innovate programme is in collaboration with Kings College London, Imperial College and Queen Mary University of London. It is part-funded by the European Regional Development Fund and part-funded by the Higher Education Funding Council for England (HEFCE). Please click here to find out more.
For further information please contact the King's Press Office on 020 7848 3202.

For further information about King's visit our 'King's in Brief' page.