08 March 2018
Women in Finance Speed Networking Event
Last night King's Busines School hosted a Women in Finance Speed Networking Event connecting King's Business School Alumna with students wanting to pursue a career in finance.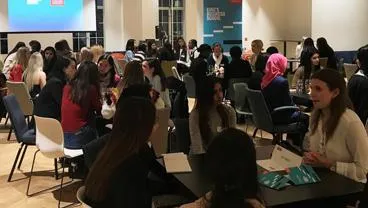 Women in Finance Speed Networking Event
This was a great opportunity for our students to learn about the different areas of finance and open their eyes to opportunities they may not have thought of. The evening helped shed light on the realities of the financial sector as it's often percieved as a male dominated industry, and provided clear role models and potential mentors for our female students who attended. Thank you to our Alumna for sharing your insights with us and warmly welcoming our students. 
We asked some of our Alumna in attendance what International Women's Day means to them:
"It's an opportunity to open up discussions about what it means to be a women in finance"
- Amira, Capco
"Putting gender aside, I feel the financial industry as a whole has become more progressive in looking at candidates holistically.  More often, hiring managers are foc​using less on the candidate's academic degree and more on how the candidate can make an impact with their unique combination of education, skills, creativity, and motivation." 
- Michelle, Market Securities 
"It's about recognising the achievements both big or small. From your friends and mum to your mentors and people you respect in the industry"
- Alice, Investec
"It's an opportunity to get together with other women and know that anything is possible"
- Rebecca, Capco
Tonight's Women In Finance event represents an opportunity for other women to get involved in business and finance and lift each other up"
- Alexandra, GreySpark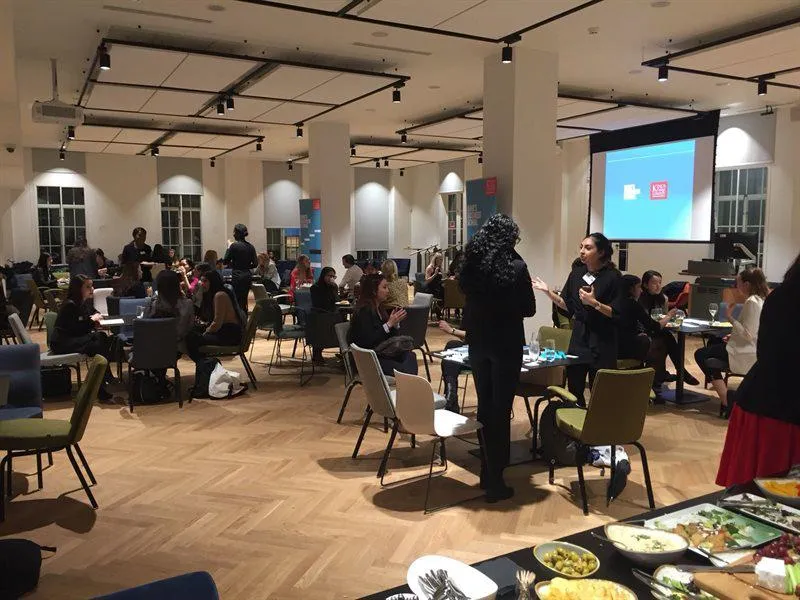 IWD800x600.jpg